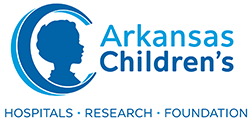 Job Information
Arkansas children's

Business Systems Analyst-, System Development, M-F Days, Full-Time

in

Little Rock

,

Arkansas
Work Shift:
Please see job description for details.
Time Type:
Full time
Department:
CC017133 Systems Development
Summary
The Business Systems Analyst assume an active role in the delivery, support, and guidance in quality technology to enhance organizational operations. This position serves as an application specialist with knowledge in business applications including HR and finance related systems. This role should exhibit the ability to work exhibit innovation to ensure obstacles are overcome and systems are optimized. This position should work closely and communication effectively with their teams and external stakeholders.
Description
PRIMARY DUTIES AND RESPONSIBILITIES
Research and implement solutions to facilitate business operations' efficiency.
Serves as a resource, to one or more operational areas, by regularly collaborating, gaining an understand of their workflows and their needs. Providing continuous improvement.
Evaluates solutions by researching all sources such as user sites, software and hardware vendors, and other IT staff. Apply knowledge of security, corporate compliance, and risk management requirements to maintain compliance with all AC, State, and federal regulatory requirements and policies.
Follows change control policy, including testing, validation, and documentation, to implement and configure the solution.
Utilizes advanced report writing skills to create and maintain reports and audits, especially those dealing with multiple modules and applications.
Provides training on the solution using one-on-one tutorials, classes, and end-user documentation
Provides ongoing technical assistance
Evaluates relative priority of requests, keeping in mind such factors as regulatory requirements and deadlines, and effectiveness of alternative interim solutions.
Using cognitive reasoning skills, researches problems to determine cause and provide solution options. Demonstrates an ability to explore and find creative solutions to unique problems.
Develops an understanding of how problems can affect multiple applications and different departments. Collaborates with senior team members and leadership; when stuck, escalating complex problems that affect multiple modules and/or applications
Works with external IS vendors as well as internal contacts to ensure issue resolution. Monitors progress of software vendor or other department to ensure no lag in resolution occurs. Takes initiative to arrange conference calls to brainstorm issue and solutions with multiple experts in order to keep progress moving.
Notifies leadership when resolution requires solution other than those currently available or safe.
Maintains, reviews, and promotes appropriate and detailed documentation including change control, problem resolution in tickets, and project updates and communication to both internal and external stakeholders.
Monitors and communicates resolution to ensure data integrity and successful resolution.
In the absence of other team analysts, is willing to assess unanticipated requests that are received even when the request deals with an application other than their own
Professional Performance
Eagerness to seek new challenges and is self-directed in identifying resources/ learning activities to enhance competence in all applications
Consistently demonstrates that new knowledge and skills gained are incorporated into actual practice.
Regular and punctual attendance required to maintain team oriented project success.
Builds professional relationships with supervisors, peers, and customers.
Contributes to quality improvement changes within the department and division
EDUCATION REQUIREMENTS
Required - Bachelor's degree from four-year college or university - Field of Study: Computer Science, Healthcare, Business or related fields of study , or Or four years related experience and/or training; or equivalent combination of education and experience.
EXPERIENCE REQUIREMENTS
Required - 3 years total experience required, which includes 3 years of combined configuration or reporting experience with Workday and API Healthcare software, or equivalent ERP and Time Keeping systems experience experience
Preferred - 2 years Healthcare environment experience preferred
Preferred - 2 years Personal Computer with Microsoft Office experience preferred
CERTIFICATION / LICENSE / REGISTRY REQUIREMENTS
This position has no Certification/License/Registry requirements
SKILL REQUIREMENTS
Required - Excellent Customer service skills
Required - Excellent written and oral communication skills required.
Required - Ability to manage multiple deadlines and tasks.
Required - Ability to use critical thinking skills to analyze and solve problems.
Required - Ability to work successfully in a team environment
Required - Ability to utilize PC software applications in the creation, analysis and retrieval of data.
PHYSICAL REQUIREMENTS
Lifting/Pushing/Pulling Weight Up to 10 pounds
Lifting/Pushing/Pulling Weight Up to 25 pounds
Lifting/Pushing/Pulling Weight Up to 35 pounds
Noise Level Noise Level
Physical Activity Reach with hands and arms
Physical Activity Sit
Physical Activity Stand
Physical Activity Stoop, kneel, crouch, crawl, twist, or bend
Physical Activity Talk or hear
Physical Activity Use hands to touch, handle, or feel
Physical Activity Walk
Physical Environment Inside Office Environment / conditions
Physical Environment Outdoor weather conditions
Safety Sensitivity This position has been designated as safety sensitive.
Children are at the center of everything we do. Arkansas Children's (https://www.archildrens.org/contentpage.aspx?nd=919) is the only hospital system in the state solely dedicated to caring for children, which allows our organization to uniquely shape the landscape of pediatric care in Arkansas.
As Champions for Children, Arkansas Children's Hospital has joined the elite 6 percent of hospitals in the world that have Magnet Status (http://www.archildrens.org/contentpage.aspx?nd=2489) . Magnet recognition from the American Nurses Credentialing Center (ANCC) is the most prestigious distinction a healthcare organization can receive for nursing excellence and quality patient outcomes.
Arkansas Children's is driven by four core values: safety, teamwork, compassion and excellence. These values inform every decision and every action, from the aggressive pursuit of zero hospital infections to treating each family with dignity, kindness and concern. These core values fundamentally guide our work at Arkansas Children's.
For more than a century, Arkansas Children's has continuously evolved to meet the unique needs of the children of Arkansas and beyond. Today, Arkansas Children's is more than just a hospital treating sick kids – our services include two hospitals, a pediatric research institute, a foundation, clinics, education and outreach, all with an unyielding commitment to making children better today and healthier tomorrow.
Arkansas Children's reaches more children in more ways where they live, learn and play. Our system includes a 336-bed hospital in Little Rock with the state's only pediatric Level 1 Trauma Center, burn center, Level 4 neonatal intensive care and pediatric intensive care, and research institute as well as a nationally-recognized transport service. We are nationally ranked by U.S. News World Report (https://www.archildrens.org/health-and-wellness/news/news-story?news=123) in four specialties (2017-18): Pediatric Cardiology & Heart Surgery, ranked No. 37; Neonatology, No. 38; Pediatric Pulmonology, ranked No. 47; and Pediatric Urology, ranked No. 48. A sister campus, Arkansas Children's Northwest (http://www.archildrens.org/contentpage.aspx?nd=3691) , opened in February 2018, bringing 233,613 square feet of inpatient beds, emergency care, clinic rooms and diagnostic services to children in that corner of the state.
Arkansas Children's provides equal employment opportunity to all persons without regard to age, race, color, religion, national origin or citizenship status, disability, military status, sexual orientation, gender identity or expression, pregnancy or any other category protected by federal, state and local laws. Further, Arkansas Children's will not discharge or in any other manner discriminate against employees or applicants because they have inquired about, discussed, or disclosed their own pay or the pay of another employee or applicant.