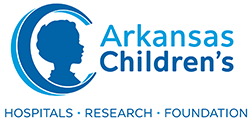 Job Information
Arkansas children's

ETL Developer, Analytics & Insights, Full-Time (Remote)

in

Little Rock

,

Arkansas
Work Shift:
Time Type:
Full time
Department:
CC017137 Analytics and Insights
Summary
The ETL Developer will have responsibility for utilizing SQL Server and other ETL tools, successful developers in this position will produce robust and reliable solutions to extract, transform, and load data assets between and among health system applications and data stores. This position requires a self-motivated individual with excellent written and communication skills, and expertise in data manipulation and handling technologies, including SQL Server. Key responsibilities for this position requires not only technical expertise but also the demonstrated ability to apply those skills to real-world problems. Significant emphasis is placed on an individual's ability to analyze a business situation, determine the appropriate technology to address the need and conceptualize all components of a successful solution both in business and technical terms. It is expected that this individual will have a high degree of creativity, adhere to and help establish and coding standards, be able to teach others and be comfortable working in an unstructured environment with competing demands for time and attention. The position will also aid in the performance of any other tasks assigned to the department.
Description
PRIMARY DUTIES AND RESPONSIBILITIES
1.Develop ETL solutions to meet the needs of the system.
Work with users, vendors, and other stakeholders to determine project specifications, system design and architecture.
Help define and ensure understanding of business logic and process flow.
Demonstrate comprehension of the business process and purpose of solutions developed.
Balance the risk of new approaches with the need for a fast, effective outcome.
Focus on the business purpose and effectiveness of the solution in meeting the need in a timely way.
Identify potential areas of improvement for existing projects and propose/implement changes to improve those processes.
Aid in the performance of any other tasks assigned to the department.
Provide on-going support for ETL solutions
Provide support for ETL solutions, including assessment of issues, documentation of resolution on support tickets, and completion of tickets with designated priority time frames.
Help to maintain back-office applications and processes as needed.
Provide professional, friendly, and supportive customer service to all end users.
Participate in support requirements.
Follow development guidelines and standards.
Follow established processes for system deployment, testing and revisions.
Follow development guidelines and standards to include, but not limited to Arkansas Children's Data Governance guidelines.
Work with Arkansas Children's architects and other technical staff to develop and maintain guidelines and standards.
Actively steward data assets through auditing, testing, and other best practices.
Initiate and/or attend data governance review meetings during the project with team members and end users.
Prepare audits, test cases, and written documentation to communicate ideas and objectively validate the integrity of data transformation processes.
Actively participate in the development life cycle by anticipating problems and recommending alternative solutions.
Maintain knowledge of current and future technologies.
Participate in training initiatives for developers and users.
Attend and participate in developer meetings.
Highlight new technologies that have a potential to impact Arkansas Children's Care Network and educate other technical staff, through online training (e.g. PluralSight), developer conferences, and experimentation with new workplace technologies.
Present high-level overview of new solutions.
Present high-level overview of new and emerging technologies.
Assist in evaluating and developing training initiatives for development .
Create and improve processes, including documentation
Implement automated system audits and other tools to assist in creating best practices.
Assist in data project standards, such as best practices for unit testing and auditing of interfaces and processes around interfaces.
Help manage all relevant knowledge bases for ETL-relevant information.
EDUCATION REQUIREMENTS
Required - Bachelor's degree from four-year college or university - Field of Study: Computer science, mathematics, or a related field
EXPERIENCE REQUIREMENTS
Required - 3 years total experience required, which includes 3 years of data handling and transformation experience, which includes 1 year of programming in SQL experience
Preferred - 1 years healthcare or consulting environment experience preferred
Preferred - 1 years mentoring developers experience preferred
CERTIFICATION / LICENSE / REGISTRY REQUIREMENTS
Required - Epic certification(s) specific to all assigned roles (Certification) (needed within 12 months of hire date)
SKILL REQUIREMENTS
Required - Expertise in Microsoft SQL Server (T-SQL)
Required - Demonstrates a thorough understanding of ETL development practices
Required - Demonstrates leadership skills and team focus
Required - Excellent problem solving skills
Required - Ability to be creative and find solutions to complex problems
Required - Advanced verbal and written communication skills
Preferred - Exposure to any of the following technologies:-Active Directory-jQuery/jQueryUI-Epic-Microsoft Access-Microsoft Internet Information Services (IIS)-Microsoft Team Foundation Server (TFS)-Windows Powershell-Windows System Center
Preferred - Familiarity with any of the following ETL technologies:- SQL Server Integration Services (SSIS) packages- IBM Data Stage/InfoSphere- Pentaho Data Integration- QlikView Expressor
Preferred - Familiarity with any of the following report technologies:- SAP Crystal Reports- QlikView- Cognos- Tableau- Dimensional Insights- SQL Server Reporting Services
PHYSICAL REQUIREMENTS
Additional Information
Children are at the center of everything we do. Arkansas Children's (https://www.archildrens.org/contentpage.aspx?nd=919) is the only hospital system in the state solely dedicated to caring for children, which allows our organization to uniquely shape the landscape of pediatric care in Arkansas.
As Champions for Children, Arkansas Children's Hospital has joined the elite 6 percent of hospitals in the world that have Magnet Status (http://www.archildrens.org/contentpage.aspx?nd=2489) . Magnet recognition from the American Nurses Credentialing Center (ANCC) is the most prestigious distinction a healthcare organization can receive for nursing excellence and quality patient outcomes.
Arkansas Children's is driven by four core values: safety, teamwork, compassion and excellence. These values inform every decision and every action, from the aggressive pursuit of zero hospital infections to treating each family with dignity, kindness and concern. These core values fundamentally guide our work at Arkansas Children's.
For more than a century, Arkansas Children's has continuously evolved to meet the unique needs of the children of Arkansas and beyond. Today, Arkansas Children's is more than just a hospital treating sick kids – our services include two hospitals, a pediatric research institute, a foundation, clinics, education and outreach, all with an unyielding commitment to making children better today and healthier tomorrow.
Arkansas Children's reaches more children in more ways where they live, learn and play. Our system includes a 336-bed hospital in Little Rock with the state's only pediatric Level 1 Trauma Center, burn center, Level 4 neonatal intensive care and pediatric intensive care, and research institute as well as a nationally-recognized transport service. We are nationally ranked by U.S. News World Report (https://www.archildrens.org/health-and-wellness/news/news-story?news=123) in four specialties (2017-18): Pediatric Cardiology & Heart Surgery, ranked No. 37; Neonatology, No. 38; Pediatric Pulmonology, ranked No. 47; and Pediatric Urology, ranked No. 48. A sister campus, Arkansas Children's Northwest (http://www.archildrens.org/contentpage.aspx?nd=3691) , opened in February 2018, bringing 233,613 square feet of inpatient beds, emergency care, clinic rooms and diagnostic services to children in that corner of the state.
Arkansas Children's provides equal employment opportunity to all persons without regard to age, race, color, religion, national origin or citizenship status, disability, military status, sexual orientation, gender identity or expression, pregnancy or any other category protected by federal, state and local laws. Further, Arkansas Children's will not discharge or in any other manner discriminate against employees or applicants because they have inquired about, discussed, or disclosed their own pay or the pay of another employee or applicant.