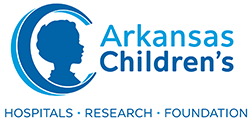 Job Information
Arkansas children's

Financial Systems Analyst, Accounting, Full Time

in

Little Rock

,

Arkansas
Work Shift:
Day Shift
Time Type:
Full time
Department:
CC407080 Accounting
Summary:
This position will provide operational, technical, and report writing support of Workday Financials to Finance and other end users. This position will also provide financial accounting support during vacancies and peak seasons. Effective communication and collaboration skills as well as previous experience with business processes and systems, especially in the areas of Accounting, Budgeting and Reporting, are critical to this role.
Required Education:
Recommended Education:
Required Work Experience:
Recommended Work Experience:
Required Certifications:
Recommended Certifications:
Description
PRIMARY DUTIES AND RESPONSIBILITIES
Provide operational and technical support of Workday Financials to Finance and other end users.
Develop and maintain user guides and end user training materials.

Prepare and maintain up-to-date process and system documentation.

Identify opportunities for new system functionality for better alignment to business processes.

Provide user support and classroom training.

Support and test Workday upgrades/enhancements.

Serve as a liaison between Finance and Information Services
Support Workday system administration for Finance.
System security.

Finance business processes.
Proficient in report writing, editing, and troubleshooting related custom and canned reports.
Write/maintain financial reports for budgeting, monthly/quarterly reporting, analysis, and other ad hoc reports as needed.

Work directly with decision makers and end users to understand, define, and document current and possible future reporting goals, needs, and requirements.

Have the ability to summarize and present complex financial data in an organized, concise manner.

Design reports for performance, data quality, and simplicity/maintainability.

Strong technical skills including the ability to merge data from various sources, write formulas to summarize data, translate data into a user-friendly reports, and data mine for necessary drill-down metrics.

Write and maintain processes related to all standard reporting.
Provide financial accounting support during monthly, yearly or other peak seasons.
Will serve as backup for vacancies.

Will provide support during peak seasons such as budget planning, tax return preparation, monthly and year-end closing processes.

Has an understanding of financial statements, including Income Statements, Balance Sheets, Changes in Net Assets, and Cash Flow Statements.
EDUCATION REQUIREMENTS
Required - Bachelor's degree from four-year college or university - Field of Study: Accounting, MIS, Computer Science or related field
EXPERIENCE REQUIREMENTS
Required - 3 years total experience required, which includes 3 years of progressively responsible experience in finance with focus in accounting or healthcare experience

Preferred - Work with financial systems as an administrator or power user experience preferred
CERTIFICATION / LICENSE / REGISTRY REQUIREMENTS
This position has no Certification/License/Registry requirements
SKILL REQUIREMENTS
Required - Proficiency in Microsoft Office Excel including VlookUps, Power Pivot, formulas, etc.

Required - Good analytical skills and be detail oriented.

Required - Strong verbal and written communication skills.

Required - Able to meet deadlines and multi-task.

Preferred - Workday software knowledge a plus, but not required.

Preferred - Experience with object-oriented databases.
Children are at the center of everything we do. Arkansas Children's (https://www.archildrens.org/contentpage.aspx?nd=919) is the only hospital system in the state solely dedicated to caring for children, which allows our organization to uniquely shape the landscape of pediatric care in Arkansas.
As Champions for Children, Arkansas Children's Hospital has joined the elite 6 percent of hospitals in the world that have Magnet Status (http://www.archildrens.org/contentpage.aspx?nd=2489) . Magnet recognition from the American Nurses Credentialing Center (ANCC) is the most prestigious distinction a healthcare organization can receive for nursing excellence and quality patient outcomes.
Arkansas Children's is driven by four core values: safety, teamwork, compassion and excellence. These values inform every decision and every action, from the aggressive pursuit of zero hospital infections to treating each family with dignity, kindness and concern. These core values fundamentally guide our work at Arkansas Children's.
For more than a century, Arkansas Children's has continuously evolved to meet the unique needs of the children of Arkansas and beyond. Today, Arkansas Children's is more than just a hospital treating sick kids – our services include two hospitals, a pediatric research institute, a foundation, clinics, education and outreach, all with an unyielding commitment to making children better today and healthier tomorrow.
Arkansas Children's reaches more children in more ways where they live, learn and play. Our system includes a 336-bed hospital in Little Rock with the state's only pediatric Level 1 Trauma Center, burn center, Level 4 neonatal intensive care and pediatric intensive care, and research institute as well as a nationally-recognized transport service. We are nationally ranked by U.S. News World Report (https://www.archildrens.org/health-and-wellness/news/news-story?news=123) in four specialties (2017-18): Pediatric Cardiology & Heart Surgery, ranked No. 37; Neonatology, No. 38; Pediatric Pulmonology, ranked No. 47; and Pediatric Urology, ranked No. 48. A sister campus, Arkansas Children's Northwest (http://www.archildrens.org/contentpage.aspx?nd=3691) , opened in February 2018, bringing 233,613 square feet of inpatient beds, emergency care, clinic rooms and diagnostic services to children in that corner of the state.
Arkansas Children's provides equal employment opportunity to all persons without regard to age, race, color, religion, national origin or citizenship status, disability, military status, sexual orientation, gender identity or expression, pregnancy or any other category protected by federal, state and local laws. Further, Arkansas Children's will not discharge or in any other manner discriminate against employees or applicants because they have inquired about, discussed, or disclosed their own pay or the pay of another employee or applicant.