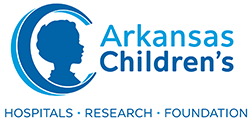 Job Information
Arkansas children's

Formula & Milk Technician, Clinical Nutrition, PRN.

in

Little Rock

,

Arkansas
Work Shift:
Time Type:
Part time
Department:
CC013135 Lactation Center
Summary
Responsible for the preparation and delivery of all formula and breast milk. The Enteral Nutrition Technician is responsible for safe and effective operation of equipment needed to prepare orders and maintain sanitation in the preparation room. Exemplifies all ACH standards of behavior and conducts oneself in a professional manner at all times. Performs other task as assigned
Description
PRIMARY DUTIES AND RESPONSIBILITIES
Prepares and delivers formula, breast milk, and donor breast milk per patients order from the electronic medical record.
Calculates volumes and additives based on recipes.
Utilizes appropriate equipment including mixing devices and measuring instruments in preparation of milk.
Minimizes waste by managing time and preparation following receipt of most recent orders.
Thaws and freezes milk in accordance with breast milk policy.
Maintains adequate stock of products in preparation area, unit nourishment rooms, and pump rooms.
Stores formula and breast milk using first in first out method.
Ensures preparation area, storage rooms, and pump rooms are adequately stocked to meet preparation needs.
Ensures organization of all products including new deliveries.
Processes orders utilizing the electronic medical record system.
Print reports during designated times throughout the day and use to ensure accuracy of order preparation.
Review orders with Clinical Nutrition staff as needed.
Print patient labels for all prepared products. If the electronic labels are not available, manual labels will need to be used.
Complete breast milk tracking as needed.
Charge patient for preparation services utilizing the electronic medical record.
Update breast milk recipe book and kardex daily according to latest orders.
EDUCATION REQUIREMENTS
Required - High school diploma or general education degree (GED)
Preferred - Bachelor's degree from four-year college or university - Field of Study: nutrition or other health care related field
EXPERIENCE REQUIREMENTS
Preferred - 1 years working with formula or breast milk preparation experience preferred
CERTIFICATION / LICENSE / REGISTRY REQUIREMENTS
Preferred - ServSafe Food Handler (Educational Certificate)
Preferred - Formula Human Milk Tech (Certification)
SKILL REQUIREMENTS
Required - Must be able to read, write, and speak English fluently.
Required - Ability to calculate recipes based on calculation spreadsheet.
Required - Must demonstrate effective interpersonal and communication skills.
Required - Work independently and with others.
PHYSICAL REQUIREMENTS
Lifting/Pushing/Pulling Weight-Up to 10 pounds-Frequently
Lifting/Pushing/Pulling Weight-Up to 25 pounds-Frequently
Lifting/Pushing/Pulling Weight-Up to 35 pounds-Frequently
Lifting/Pushing/Pulling Weight-Up to 50 pounds(Manage safely with assistance of equipment or another person)-Occasionally
Noise Level-Noise Level-Moderate
Physical Activity-Climb or balance-Occasionally
Physical Activity-Reach with hands and arms-Regularly
Physical Activity-Sit-Occasionally
Physical Activity-Stand-Regularly
Physical Activity-Stoop, kneel, crouch, crawl, twist, or bend-Occasionally
Physical Activity-Talk or hear-Regularly
Physical Activity-Taste or smell-Occasionally
Physical Activity-Use hands to touch, handle, or feel-Regularly
Physical Activity-Walk-Regularly
Physical Environment-Blood or bodily fluid-Regularly
Physical Environment-Elevated surfaces or equipment (including ladders, lifts, scaffolding)-Occasionally
Physical Environment-Extreme cold (non-weather)-Occasionally
Physical Environment-Fumes or airborne particles-Frequently
Physical Environment-Infectious disease-Frequently
Physical Environment-Inside Office Environment / conditions-Regularly
Physical Environment-Risk of electric shock-Occasionally
Physical Environment-Slippery or uneven surfaces-Occasionally
Physical Environment-Toxic or caustic chemicals-Occasionally
Physical Environment-Vibration-Occasionally
Physical Environment-Wet or humid conditions (non-weather)-Occasionally
Physical Environment-Work in a confined area-Regularly
Physical Environment-Work near moving mechanical parts-Occasionally
Safety Sensitivity-This position has been designated as safety sensitive.-Required
Additional Information
Children are at the center of everything we do. Arkansas Children's (https://www.archildrens.org/contentpage.aspx?nd=919) is the only hospital system in the state solely dedicated to caring for children, which allows our organization to uniquely shape the landscape of pediatric care in Arkansas.
As Champions for Children, Arkansas Children's Hospital has joined the elite 6 percent of hospitals in the world that have Magnet Status (http://www.archildrens.org/contentpage.aspx?nd=2489) . Magnet recognition from the American Nurses Credentialing Center (ANCC) is the most prestigious distinction a healthcare organization can receive for nursing excellence and quality patient outcomes.
Arkansas Children's is driven by four core values: safety, teamwork, compassion and excellence. These values inform every decision and every action, from the aggressive pursuit of zero hospital infections to treating each family with dignity, kindness and concern. These core values fundamentally guide our work at Arkansas Children's.
For more than a century, Arkansas Children's has continuously evolved to meet the unique needs of the children of Arkansas and beyond. Today, Arkansas Children's is more than just a hospital treating sick kids – our services include two hospitals, a pediatric research institute, a foundation, clinics, education and outreach, all with an unyielding commitment to making children better today and healthier tomorrow.
Arkansas Children's reaches more children in more ways where they live, learn and play. Our system includes a 336-bed hospital in Little Rock with the state's only pediatric Level 1 Trauma Center, burn center, Level 4 neonatal intensive care and pediatric intensive care, and research institute as well as a nationally-recognized transport service. We are nationally ranked by U.S. News World Report (https://www.archildrens.org/health-and-wellness/news/news-story?news=123) in four specialties (2017-18): Pediatric Cardiology & Heart Surgery, ranked No. 37; Neonatology, No. 38; Pediatric Pulmonology, ranked No. 47; and Pediatric Urology, ranked No. 48. A sister campus, Arkansas Children's Northwest (http://www.archildrens.org/contentpage.aspx?nd=3691) , opened in February 2018, bringing 233,613 square feet of inpatient beds, emergency care, clinic rooms and diagnostic services to children in that corner of the state.
Arkansas Children's provides equal employment opportunity to all persons without regard to age, race, color, religion, national origin or citizenship status, disability, military status, sexual orientation, gender identity or expression, pregnancy or any other category protected by federal, state and local laws. Further, Arkansas Children's will not discharge or in any other manner discriminate against employees or applicants because they have inquired about, discussed, or disclosed their own pay or the pay of another employee or applicant.