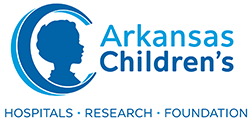 Job Information
Arkansas children's

Interpreter Services Supervisor, Interpreter Services, M-F 8a-4:30p, Full-Time

in

Little Rock

,

Arkansas
Work Shift:
Time Type:
Full time
Department:
CC017203 Interpreter Services
Summary
Provide foreign language interpretation and translation to ACH patients and families and supervise Interpreter staff. As an interpreter, the employee must provide accurate interpretations in a warm and caring manner, function independently, work under stressful situations and work well with others. As a supervisor, must provide competent oversight and leadership for other staff. This includes assessing competencies, overseeing staffing schedules, working with Director on budgets and fiscal matters, and working collaboratively with stakeholders from across the organization.
Description
PRIMARY DUTIES AND RESPONSIBILITIES
Provides a high level of supervisory guidance, coaching, and mentoring.
Has ultimate responsibility for scheduling and assuring coverage for all shifts. This includes a timely response to requests from staff regarding requested time off.
Completes Employee evaluations accurately and in a timely manner
Provides ongoing feedback to staff on their performance and areas for improvement beyond the normal evaluation time period.
Presents a professional image for the department in the Supervisory role as well as when performing as an Interpreter.
Sets aside time for supervision with interpreter staff.
Able to effectively manage and balance the dual roles of Interpreter and Supervisor.
Responds to request for interpretation within 15 minutes of consult.
When on an interpreting assignment, proficiently interprets the information while refraining from personal opinions or advice.
Secures alternate forms of interpretation for hearing impaired or other language needs and demonstrates proficiency in understanding the process.
Provides written translation upon request.
Effectively prioritizes the two roles.
Educates ACH staff as to appropriate utilization of interpreters and job responsibilities.
Promptly reports to the Social Work Department any concerning information gathered during the course of interpretation which prompts the need for Social Work involvement.
All other duties as assigned.
Performs administrative tasks relative to the position.
Participates in relevant departmental or hospital committees as requested or assigned.
Provides education of other ACH employees regarding: the role and use of an Interpreter; cultural differences and awareness; areas for improvement regarding services to non English speaking patients and families.
Develops positive working relationships with outside agencies who provide services to non-English speaking patients/families, especially those with whom the department contracts for services.
Seeks out opportunities for professional growth and team building for all interpreter staff.
Assists Director with any process improvement activities and identifies areas for improvement.
Maintains accurate and timely activity logs and sets a good example for other staff.
Promotes professional growth and development.
Encourages staff to seek out opportunities for training.
Demonstrates support of staff who are interested in expanding their skill development and knowledge.
Seeks opportunities to improve interpreting and/or supervisory knowledge and skill.
Coaches and mentors staff undergoing the certification process.
Provides appropriate pre-hire screening and post-hire training.
EDUCATION REQUIREMENTS
Required - Bachelor's degree from four-year college or university - Field of Study: English, Spanish, Languages, Social Sciences (Would consider other education in combination with previous experience.)
Preferred - Master's degree or equivalent degree - Field of Study: English, Spanish, Writing, Social Sciences
EXPERIENCE REQUIREMENTS
Required - 2 years total experience required, which includes 2 years of Interpreting experience
Preferred - 2 years supervisory experience preferred
CERTIFICATION / LICENSE / REGISTRY REQUIREMENTS
Required - Certified Medical Interpreter (Certification) (needed within 2 years of hire date)
SKILL REQUIREMENTS
Required - Must be able to proficiently translate English into Spanish and Spanish into English for verbal and written interpreting/translation as confirmed by successfully passing an oral and written proficiency exam. This includesexcellent communication skills, good handwriting and grammer.
Required - Must be able to move about the ACH campus quickly
Required - Must demonstrate cultural competency and awareness.
Required - Must demonstrate commitment through: good attendance; consistently positive attitude; putting the hospital/department before self interest; advocating beyond self interest
Required - Must demonstrate ability to observe reactions during interpretation in order to assist staff in their communication efforts.
Required - Proficiency in basic Microsoft office products such as Word, Outlook and Powerpoint.
Preferred - Experience in conflict resolution, human resources, personnel management
PHYSICAL REQUIREMENTS
Lifting/Pushing/Pulling Weight-Up to 10 pounds-Occasionally
Noise Level-Noise Level-Moderate
Physical Activity-Climb or balance-Occasionally
Physical Activity-Reach with hands and arms-Occasionally
Physical Activity-Sit-Occasionally
Physical Activity-Stand-Frequently
Physical Activity-Stoop, kneel, crouch, crawl, twist, or bend-Occasionally
Physical Activity-Talk or hear-Regularly
Physical Activity-Use hands to touch, handle, or feel-Frequently
Physical Activity-Walk-Frequently
Physical Environment-Infectious disease-Occasionally
Physical Environment-Inside Office Environment / conditions-Regularly
Physical Environment-Work in a confined area-Occasionally
Safety Sensitivity-This position has been designated as safety sensitive.-Required
Children are at the center of everything we do. Arkansas Children's is the only hospital system in the state solely dedicated to caring for children, which allows our organization to uniquely shape the landscape of pediatric care in Arkansas.
As Champions for Children, Arkansas Children's Hospital has joined the elite 6 percent of hospitals in the world that have Magnet Status . Magnet recognition from the American Nurses Credentialing Center (ANCC) is the most prestigious distinction a healthcare organization can receive for nursing excellence and quality patient outcomes.
Arkansas Children's is driven by four core values: safety, teamwork, compassion and excellence. These values inform every decision and every action, from the aggressive pursuit of zero hospital infections to treating each family with dignity, kindness and concern. These core values fundamentally guide our work at Arkansas Children's.
For more than a century, Arkansas Children's has continuously evolved to meet the unique needs of the children of Arkansas and beyond. Today, Arkansas Children's is more than just a hospital treating sick kids – our services include two hospitals, a pediatric research institute, a foundation, clinics, education and outreach, all with an unyielding commitment to making children better today and healthier tomorrow.
Arkansas Children's reaches more children in more ways where they live, learn and play. Our system includes a 336-bed hospital in Little Rock with the state's only pediatric Level 1 Trauma Center, burn center, Level 4 neonatal intensive care and pediatric intensive care, and research institute as well as a nationally-recognized transport service. We are nationally ranked by U.S. News World Report in four specialties (2017-18): Pediatric Cardiology & Heart Surgery, ranked No. 37; Neonatology, No. 38; Pediatric Pulmonology, ranked No. 47; and Pediatric Urology, ranked No. 48. A sister campus, Arkansas Children's Northwest , opened in February 2018, bringing 233,613 square feet of inpatient beds, emergency care, clinic rooms and diagnostic services to children in that corner of the state.
Arkansas Children's provides equal employment opportunity to all persons without regard to age, race, color, religion, national origin or citizenship status, disability, military status, sexual orientation, gender identity or expression, pregnancy or any other category protected by federal, state and local laws. Further, Arkansas Children's will not discharge or in any other manner discriminate against employees or applicants because they have inquired about, discussed, or disclosed their own pay or the pay of another employee or applicant.