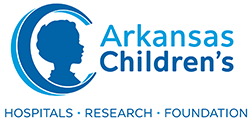 Job Information
Arkansas children's

Law Enforcement Officer (Off Duty), PRN schedule (Varied Days/Varied Hours/Not Benefit Eligible)

in

Little Rock

,

Arkansas
Work Shift:
Please see job description for details.
Time Type:
Part time
Department:
CC017340 Security Department
Summary:
The ACH Law Enforcement (LE) Officer patrols the Hospital and surrounding grounds to enforce laws and ordinances, and provide security assistance as directed by the Director of Security or his/her designee. LE Officers are assigned to patrol duty or other special assignments necessary to maintain public peace and order, to protect life and property, to prevent crime, to apprehend suspected violators of the law, and otherwise to assure the enforcement of State laws, City ordinances and ACH rules and regulations under the authority of the Director of Security. ACH Law Enforcement Officers perform a full range of police duties necessary to enforce the law. This includes investigating complaints, maintaining order, aiding individuals and identifying criminal behavior.
Required Education:
Recommended Education:
Required Work Experience:
Recommended Work Experience:
Required Certifications:
Recommended Certifications:
Description
PRIMARY DUTIES AND RESPONSIBILITIES
Patrol by various means (i.e. vehicle, foot, and fixed locations) in order to detect and prevent crime and assist in the safe and lawful operations of ACH.
Patrols the Arkansas Children's Hospital and surrounding grounds to prevent criminal activity or to apprehend violators of laws and ordinances.
Maintains radio communication with Security Services personnel patrolling the ACH hospital and surrounding grounds to ensure security coverage.
Answers calls and notifies appropriate authorities in case of emergency situations such as Dr. Red, Codes (Adam, Echo, Green, Tango or Blue), or other emergency situations.
Assists in the evacuation of persons in the hospital in case of Dr. Reds, Emergency Codes or other emergency situations.
Enforce State of Arkansas traffic and criminal laws, City of Little Rock ordinances and ACH rules and regulations.
Answers calls and responds to situations at the direction of the ACH Security Services Shift Leader
Responds to calls from individuals needing police assistance; apprehends persons engaged in criminal activity and/or issues citations to violators.
Reports to the scene of vehicle accidents occurring on ACH grounds at the direction of the Security Services Shift Leader; prepares informational reports for each accident assigned.
Completes incident or accident reports and other related forms for each call.
Testifies in court regarding criminal and traffic citations and/or arrests.
Provides assistance during Special Events and VIP visits
Attend ACH briefings at the direction of the Security Services Shift Leader prior to the event
At the direction of the ACH Security Services Shift Leader, cooperate with and assist with visiting agency security and other personnel in reconnoitering the primary and alternate routes(s) to be used by motorcades and pedestrians.
Participates in crowd control functions.
Escorts visiting dignitaries throughout the hospital and assists other law enforcement personnel with prisoner escorts.
Communicate situation reports during the event to promote event risk awareness.
Maintains current knowledge of laws, ordinances, law enforcement procedures, ACH security andsafety rules and regulations and situational risks at ACH
Attend in-service training courses to keep informed of changes in laws, regulations and ACH policies, rules and regulations.
Complete all annual ACH required on-line courses in FEMA, Safety and related areas.
Participate in a Shift Briefing with the Shift Leader at the outset of each shift to promote familiarity with current risks.
Provides assistance to ACH patients, families, employees and visitors
Answers questions and provide information to citizens regarding laws, regulations, wayfinding weather conditions and other areas.
Assist Emergency Department staff with emergency or high risk situations concerning patients, families and visitors.
Assist ACH partner agencies (such as the Dennis Developmental Center, the Ronald McDonald House, the Justice Center and HIPPY) by responding to security concerns in those areas.
Provide traffic enforcement on public roadways intersecting the ACH campus when requested by the Security Services Shift Leader to minimize traffic risks to ACH staff, patients and others.
EDUCATION REQUIREMENTS
Required - High school diploma or general education degree (GED)
EXPERIENCE REQUIREMENTS
Required - 2 years total experience required, which includes 2 years of Certified Law Enforcement Officer with Jurisdiction throughout the City of Little Rock, Arkansas experience
CERTIFICATION / LICENSE / REGISTRY REQUIREMENTS
This position has no Certification/License/Registry requirements
SKILL REQUIREMENTS
This position has no specific Skill requirements
PHYSICAL REQUIREMENTS
Lifting/Pushing/Pulling Weight-Up to 100 pounds(Manage safely with assistance of equipment or another person)* This position may require a fitness for duty evaluation-Occasionally
Noise Level-Noise Level-Moderate
Physical Activity-Reach with hands and arms-Regularly
Physical Activity-Sit-Regularly
Physical Activity-Stand-Regularly
Physical Activity-Stoop, kneel, crouch, crawl, twist, or bend-Occasionally
Physical Activity-Talk or hear-Regularly
Physical Activity-Use hands to touch, handle, or feel-Regularly
Physical Activity-Walk-Regularly
Physical Environment-Inside Office Environment / conditions-Regularly
Physical Environment-Outdoor weather conditions-Occasionally
Physical Environment-Vehicles-Occasionally
Safety Sensitivity-This position has been designated as safety sensitive.-Required
Children are at the center of everything we do. Arkansas Children's (https://www.archildrens.org/contentpage.aspx?nd=919) is the only hospital system in the state solely dedicated to caring for children, which allows our organization to uniquely shape the landscape of pediatric care in Arkansas.
As Champions for Children, Arkansas Children's Hospital has joined the elite 6 percent of hospitals in the world that have Magnet Status (http://www.archildrens.org/contentpage.aspx?nd=2489) . Magnet recognition from the American Nurses Credentialing Center (ANCC) is the most prestigious distinction a healthcare organization can receive for nursing excellence and quality patient outcomes.
Arkansas Children's is driven by four core values: safety, teamwork, compassion and excellence. These values inform every decision and every action, from the aggressive pursuit of zero hospital infections to treating each family with dignity, kindness and concern. These core values fundamentally guide our work at Arkansas Children's.
For more than a century, Arkansas Children's has continuously evolved to meet the unique needs of the children of Arkansas and beyond. Today, Arkansas Children's is more than just a hospital treating sick kids – our services include two hospitals, a pediatric research institute, a foundation, clinics, education and outreach, all with an unyielding commitment to making children better today and healthier tomorrow.
Arkansas Children's reaches more children in more ways where they live, learn and play. Our system includes a 336-bed hospital in Little Rock with the state's only pediatric Level 1 Trauma Center, burn center, Level 4 neonatal intensive care and pediatric intensive care, and research institute as well as a nationally-recognized transport service. We are nationally ranked by U.S. News World Report (https://www.archildrens.org/health-and-wellness/news/news-story?news=123) in four specialties (2017-18): Pediatric Cardiology & Heart Surgery, ranked No. 37; Neonatology, No. 38; Pediatric Pulmonology, ranked No. 47; and Pediatric Urology, ranked No. 48. A sister campus, Arkansas Children's Northwest (http://www.archildrens.org/contentpage.aspx?nd=3691) , opened in February 2018, bringing 233,613 square feet of inpatient beds, emergency care, clinic rooms and diagnostic services to children in that corner of the state.
Arkansas Children's provides equal employment opportunity to all persons without regard to age, race, color, religion, national origin or citizenship status, disability, military status, sexual orientation, gender identity or expression, pregnancy or any other category protected by federal, state and local laws. Further, Arkansas Children's will not discharge or in any other manner discriminate against employees or applicants because they have inquired about, discussed, or disclosed their own pay or the pay of another employee or applicant.