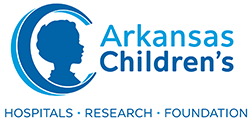 Job Information
Arkansas children's

Orthodontic Assistant-1, Part time (20 hours per week)

in

Little Rock

,

Arkansas
Work Shift:
Day Shift
Time Type:
Part time
Department:
CC015062 Craniofacial Orthodontic Clinic
Summary
Assists the Orthodontist in the treatment and care of orthodontic patients and assists in educating patients in oral hygiene care. Performs a variety of patient care, laboratory duties, and work chair side as orthodontist examine and treat patients. Make patients as comfortable as possible in the dental chair, prepare them for treatment, and obtain their dental records. Assist in handing instruments and materials to dentists and keep patients' mouths dry and clear by using suction or other devices. Sterilize and disinfect instruments and equipment, prepare trays of instruments for dental procedures, and instruct patients on postoperative and general oral health care. Prepare materials for impressions and restorations, take dental x rays, and process x-ray films as directed.
Description
PRIMARY DUTIES AND RESPONSIBILITIES
Demonstrates assessment skills
Observes the patient's (psychological) status before, during and after treatment and informs the Orthodontist of anticipated or obvious behavioral problems.
Observes the patient for desired or untoward effects of local anesthetic, nitrous oxide, premedication or other drugs.
Demonstrates the ability to recognize and implement appropriate action as dictated by the patient's specific needs.
Informs the Orthodontist if problems with a parent are anticipated or observed.
Ensures equipment utilized is in good working order at the beginning of each shift.
Reviews dental record and anticipates patient needs.
Demonstrates dental assistant skills in accordance with the Arkansas Dental Practice Act.
Demonstrates academic and clinical competency in dental skills as evidenced in physician review and patient assessment:a. dental radiographyb. Prepares impression traysc. orthodontic banding/bonding, archwire ligation and removald. removing suturese. placing matricesf. placing and removing rubber dams,ligature ties, and orthodontic separators.g. taking blood pressure, pulse, respiration, and temperatureh. can identify prophylaxis symptoms.i. remove excess cement from fabricated restorations and orthodontic bands.j. take clinical photographs
Assists in providing patient/family education through written explanation as evidenced by documentation in dental record.
Performs procedures utilizing aseptic techniques as standard in the Infection Control Policy for Dental Clinic.
Responds promptly to emergency situations and functions as directed by dentist.
Maintains a well stocked clean work area
Handles instrument cleaning, sterilization/disinfection, and re-circulation.
Performs dental room/chair disinfection.
Patient Records
Documents assessment and care prior to discharge of patient, according to ACH dental charting procedures.
Ensures that the dental and medical records are neat and completed by the health care team.
Assures appropriate patient charges are completed prior to end of clinic.
Reviews consent and medical history for proper information prior to treatment being administered.
Laboratory Procedures
Pours impressions to make stone and plaster models.
Trims models
Fabricates mouth guards, retainers, and custom impression trays.
Prepares casting models and dies.
Maintains clean laboratory area.
EDUCATION REQUIREMENTS
Required - High school diploma or general education degree (GED)
Preferred - Certificate from college program or technical school - Field of Study: Graduate of a dental assisting program that is accredited by the Council on Dental Accreditation (CODA) of the American Dental Association.
EXPERIENCE REQUIREMENTS
Preferred - 1 years orthodontic assistance perferred experience preferred
CERTIFICATION / LICENSE / REGISTRY REQUIREMENTS
Required - Registered Dental Assistant (RDA) (formerly CDA) (Candidate must possesss at time of hire)
Preferred - Orthodontic Assistant (COA) (Certification)or Preventive Functions Dental Assistant (CPFDA) (Certification)
SKILL REQUIREMENTS
Required - Must hold a current permit issued by the Arkansas State Board of Dental Examiners to perform dental radiography and coronal polishing
Preferred - Has successfully completed a nitrous oxide administration and monitoring course as approved by the Arkansas State Board of Dental Examiners.
PHYSICAL REQUIREMENTS
Additional Information
Children are at the center of everything we do. Arkansas Children's (https://www.archildrens.org/contentpage.aspx?nd=919) is the only hospital system in the state solely dedicated to caring for children, which allows our organization to uniquely shape the landscape of pediatric care in Arkansas.
As Champions for Children, Arkansas Children's Hospital has joined the elite 6 percent of hospitals in the world that have Magnet Status (http://www.archildrens.org/contentpage.aspx?nd=2489) . Magnet recognition from the American Nurses Credentialing Center (ANCC) is the most prestigious distinction a healthcare organization can receive for nursing excellence and quality patient outcomes.
Arkansas Children's is driven by four core values: safety, teamwork, compassion and excellence. These values inform every decision and every action, from the aggressive pursuit of zero hospital infections to treating each family with dignity, kindness and concern. These core values fundamentally guide our work at Arkansas Children's.
For more than a century, Arkansas Children's has continuously evolved to meet the unique needs of the children of Arkansas and beyond. Today, Arkansas Children's is more than just a hospital treating sick kids – our services include two hospitals, a pediatric research institute, a foundation, clinics, education and outreach, all with an unyielding commitment to making children better today and healthier tomorrow.
Arkansas Children's reaches more children in more ways where they live, learn and play. Our system includes a 336-bed hospital in Little Rock with the state's only pediatric Level 1 Trauma Center, burn center, Level 4 neonatal intensive care and pediatric intensive care, and research institute as well as a nationally-recognized transport service. We are nationally ranked by U.S. News World Report (https://www.archildrens.org/health-and-wellness/news/news-story?news=123) in four specialties (2017-18): Pediatric Cardiology & Heart Surgery, ranked No. 37; Neonatology, No. 38; Pediatric Pulmonology, ranked No. 47; and Pediatric Urology, ranked No. 48. A sister campus, Arkansas Children's Northwest (http://www.archildrens.org/contentpage.aspx?nd=3691) , opened in February 2018, bringing 233,613 square feet of inpatient beds, emergency care, clinic rooms and diagnostic services to children in that corner of the state.
Arkansas Children's provides equal employment opportunity to all persons without regard to age, race, color, religion, national origin or citizenship status, disability, military status, sexual orientation, gender identity or expression, pregnancy or any other category protected by federal, state and local laws. Further, Arkansas Children's will not discharge or in any other manner discriminate against employees or applicants because they have inquired about, discussed, or disclosed their own pay or the pay of another employee or applicant.