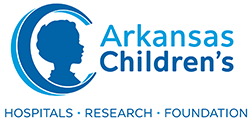 Job Information
Arkansas children's

Patient Care Manager, Radiology Administration, M-F Days, Full-Time.

in

Little Rock

,

Arkansas
Work Shift:
Please see job description for details.
Time Type:
Full time
Department:
CC014209 Radiology Administration
Summary:
The Patient Care Manager is accountable for managing daily operations of the clinical nursing department on their assigned shift and ensuring that department and hospital goals are met. Specific duties include: activities to ensure safe an high quality patient care delivery; staff coaching, mentoring, and development; effective and efficient utilization of staff, supplies, and equipment; and promoting evidenced based practice and ongoing performance improvement. The Patient Care Manager collaborates and works in conjunction with the Director, physicians and other members of the department's leadership team.
Required Education:
Recommended Education:
Required Work Experience:
Recommended Work Experience:
Required Certifications:
Recommended Certifications:
Description
PRIMARY DUTIES AND RESPONSIBILITIES
Management of Patient Care Safety, Quality, and Efficiency
Assists with achievement of hospital and departmental patient safety goals on their assigned shift.
Facilitates/ assists team leaders prn with resources and needed support for effective patient care assignments and efficient patient flow.
Ensures nurses competence, knowledge, and awareness of assigned patients' plan of care.
Fosters effective communication, collaboration, and accountability between clinical staff, teams, and other departments.
Assures that actual practice for assigned shift/ staff is in alignment with policy, regulatory requirements, and established practice standards.
Evaluates care environment and assures that it is safe for patients, families, and staff
Ensures reporting and appropriate follow-up on occurrences and near misses.
Completes purposeful customer, staff, and environment of care rounding.
Utilizes Just Culture principles to ensure staff compliance with expected behaviors.
Talent Management and Professional Practice Development
Participates in evaluating effectiveness of staffing for their assigned shift/ units.
Assists with recruitment and hiring of staff.
Ensures successful orientation and onboarding of assigned staff.
Participates in career mapping and planning for ongoing development / promotion of staff.
Promotes achievement of department goals for staff development and retention.
Accountable for just in time teaching, mentoring, and coaching of staff.
Role models and promotes ongoing advancement of professional practice (e.g. certification and education at expected level).
Provides meaningful feedback and recognition to staff via daily interactions, routine meetings, and formal evaluations.
Promotes positive work environment and fosters good teamwork.
Resource Utilization
Maintains effective daily staffing in accordance with volumes and acuities.
Cost effective and efficient use of supplies and equipment.
Ensures appropriate skill mix for patient care.
Promotes prevention of healthcare acquired conditions and never events.
Assists with timely completion of care (including procedural based care and care related to sedation/anesthesia), admissions, hand-offs and discharges.
Collaborates with others to identify and address potential areas for costs savings and improved efficiencies in care.
Fosters Advancement of Nursing Practice
Role models, coaches, and mentors evidence based best practice and performance improvement.
Completes ongoing monitoring, data collection, and audits to ensure compliance.
Works with other leadership team members to trend, analyze, and evaluate outcome data and plan intervention as needed.
Participates and leads performance improvement activities and teams.
Proactively identifies and addresses areas of potential risk and improvement.
Shares best practices that support hospital and department goals and outcomes with other teams.
EDUCATION REQUIREMENTS
Required - Bachelor's degree from four-year college or university - Field of Study: BSN
EXPERIENCE REQUIREMENTS
Required - 4 years total experience required, which includes 4 years of relevant RN or meets 100% standard of RN-IV experience
Preferred - Nursing leadership experience preferred
CERTIFICATION / LICENSE / REGISTRY REQUIREMENTS
Required - RN License (AR or Compact State) (Candidate must possesss at time of hire)
Required - Specialty certification within 6 months of exam eligibility (Certification) (Candidate must possesss at time of hire)
SKILL REQUIREMENTS
Required - Mental/Reasoning Skills:- reading - complex- writing - complex- complex calculations
Required - Problem-solving skills
Required - Leadership and collaborative skills.
Required - Basic computer skills
Preferred - Planning, teaching, and/or quality improvement activities skills
Preferred - Word processing, spreadsheets, and Meditech skills.
PHYSICAL REQUIREMENTS
Lifting/Pushing/Pulling Weight-Up to 35 pounds-Frequently
Noise Level-Noise Level-Moderate
Physical Activity-Sit-Frequently
Physical Activity-Stand-Frequently
Physical Activity-Talk or hear-Regularly
Physical Activity-Taste or smell-Occasionally
Physical Activity-Use hands to touch, handle, or feel-Frequently
Physical Activity-Walk-Frequently
Physical Environment-Blood or bodily fluid-Frequently
Physical Environment-Infectious disease-Frequently
Physical Environment-Inside Office Environment / conditions-Regularly
Physical Environment-Risk of radiation-Occasionally
Safety Sensitivity-This position has been designated as safety sensitive.-Required
Children are at the center of everything we do. Arkansas Children's (https://www.archildrens.org/contentpage.aspx?nd=919) is the only hospital system in the state solely dedicated to caring for children, which allows our organization to uniquely shape the landscape of pediatric care in Arkansas.
As Champions for Children, Arkansas Children's Hospital has joined the elite 6 percent of hospitals in the world that have Magnet Status (http://www.archildrens.org/contentpage.aspx?nd=2489) . Magnet recognition from the American Nurses Credentialing Center (ANCC) is the most prestigious distinction a healthcare organization can receive for nursing excellence and quality patient outcomes.
Arkansas Children's is driven by four core values: safety, teamwork, compassion and excellence. These values inform every decision and every action, from the aggressive pursuit of zero hospital infections to treating each family with dignity, kindness and concern. These core values fundamentally guide our work at Arkansas Children's.
For more than a century, Arkansas Children's has continuously evolved to meet the unique needs of the children of Arkansas and beyond. Today, Arkansas Children's is more than just a hospital treating sick kids – our services include two hospitals, a pediatric research institute, a foundation, clinics, education and outreach, all with an unyielding commitment to making children better today and healthier tomorrow.
Arkansas Children's reaches more children in more ways where they live, learn and play. Our system includes a 336-bed hospital in Little Rock with the state's only pediatric Level 1 Trauma Center, burn center, Level 4 neonatal intensive care and pediatric intensive care, and research institute as well as a nationally-recognized transport service. We are nationally ranked by U.S. News World Report (https://www.archildrens.org/health-and-wellness/news/news-story?news=123) in four specialties (2017-18): Pediatric Cardiology & Heart Surgery, ranked No. 37; Neonatology, No. 38; Pediatric Pulmonology, ranked No. 47; and Pediatric Urology, ranked No. 48. A sister campus, Arkansas Children's Northwest (http://www.archildrens.org/contentpage.aspx?nd=3691) , opened in February 2018, bringing 233,613 square feet of inpatient beds, emergency care, clinic rooms and diagnostic services to children in that corner of the state.
Arkansas Children's provides equal employment opportunity to all persons without regard to age, race, color, religion, national origin or citizenship status, disability, military status, sexual orientation, gender identity or expression, pregnancy or any other category protected by federal, state and local laws. Further, Arkansas Children's will not discharge or in any other manner discriminate against employees or applicants because they have inquired about, discussed, or disclosed their own pay or the pay of another employee or applicant.