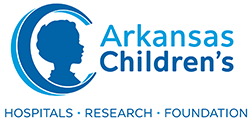 Job Information
Arkansas Children's

Social Worker II

in

Little Rock

,

Arkansas
Work Shift:
Day Shift
Time Type:
Full time
Department:
CC015040 General Pediatric Clinic
Summary:
Following the NASW Code of Ethics, provide competent, quality Social Work services to patients and their families. The clinician must be able to function as an independent practitioner, work under stressful conditions, demonstrate assertiveness skills, and be able to work well in a team setting. Clinically must be able to perform quality assessments, have knowledge of family systems, demonstrate effective communication techniques, and be flexible in job responsibilities. Clinician should be able to effectively manage a fast paced, stressful environment while providing high quality social work services.
Additional Information:
Primary Care
Mon-Fri, 8:30 am - 5:00 pm
Required Education:
Master's Degree
Recommended Education:
Required Work Experience:
Related Field - 2 years of experience
Recommended Work Experience:
Required Certifications:
LCSW - Arkansas Social Work Licensing Board
Recommended Certifications:
Description
Provides thorough and independent clinical assessments and recommendation/interventions using an ecological approach, integrating social determinants of health and trauma informed care to determine the needs of AC's diverse, multicultural population.

Obtains medical and background information from staff, chart review, and computer research; Communicates clearly, concisely and accurately in a professional manner using clinical terms expected of an LCSW level clinician.

In an attempt to seek optimum care for the patient and establish a therapeutic relationship, the worker devises and implements appropriate interventions and plans for patients and families that are comprehensive, and outcome focused, & enhances positive social determinants of health.

Seeks out opportunities to become more knowledgeable in specialty/specific area.

Intervention reflects identified solutions towards congruence between patient's/family's and medical team's priorities. Interaction and communication with patients, families, and co-workers at all times reflects a basic understanding of age-specific issues, respect for privacy and confidentiality, positive customer relations, and has understanding of the stress associated with illness, injury, and the healthcare experience. Intervention strategies indicate adequate involvement of appropriate agencies, staff, and family members, and/or commensurate with a LCSW clinician.

Provides appropriate therapeutic interventions with acknowledgement of age specific issues, barriers to care and cultural issues. (e.g. counseling, therapy techniques, age appropriate resources, etc.). Documents continued reassessment or provision of Social Work services if plan indicates ongoing Social Work follow up. Interventions in child maltreatment cases demonstrate comprehension of hospital policies, child abuse laws and legal statutes.

Maintains a 70% direct patient contact ratio in order to establish rapport with the patient and family.

Interventions with patients and families reflects clinical knowledge and efforts of program development in specialty area; demonstrates commitment to patient care needs by providing continuity of care regardless of shift parameters, as patient care warrants or attends to patient care needs until appropriate transition can occur.

Uses group and individual supervision for improvement and self-development; open to new ideas and willing to try new approaches; offers suggestions to improve services and work activities and serves on committees to formalize those ideas; seeks out opportunities to become more knowledgeable in specialty/specific area. Utilizes what is learned to improve performance.

Demonstrates leadership through ongoing education of community or hospital staff such as diagnosis specific education, promoting the role of the medical social worker, facilitating diagnosis specific support/educational/therapeutic groups, hospital staff or medical team education, and initiating program planning.

Demonstrates responsibility, efficiency and good organizational skills in meeting deadlines, required documentation and paperwork, and attendance.

Demonstrates leadership skills through mentorship, education of others, strong team collaboration, making recommendations for improvement and assisting with improvement efforts.

Performs other duties as assigned.
Arkansas Children's (https://www.archildrens.org/contentpage.aspx?nd=919) is the only hospital system in the state dedicated to caring for children, which enables us to uniquely shape the landscape of pediatric care in Arkansas.
Arkansas Children's is driven by four core values—safety, teamwork, compassion and excellence—which inform every action.
Arkansas Children's Hospital has received Magnet Status (http://www.archildrens.org/contentpage.aspx?nd=2489) from the American Nurses Credentialing Center (ANCC), for nursing excellence and patient outcomes. And we are nationally ranked by U.S. News & World Report (https://www.archildrens.org/health-and-wellness/news/news-story?news=123) for Cancer, Cardiology & Heart Surgery, Diabetes & Endocrinology, Nephrology, Neurology & Neurosurgery, Pulmonology & Lung Surgery and Urology.
For more than a century, Arkansas Children's has met the unique needs of children. But we're more than just a hospital treating sick kids—our services include two hospitals, a pediatric research institute, foundation, clinics, education and outreach, all with an unyielding commitment to making children better today and healthier tomorrow.
Arkansas Children's Little Rock campus includes a 336-bed hospital with the state's only pediatric Level 1 Trauma Center, burn center, Level 4 neonatal intensive care and pediatric intensive care, as well as a nationally-recognized transport service. And Arkansas Children's Northwest (http://www.archildrens.org/contentpage.aspx?nd=3691) provides inpatient and emergency care, clinic rooms and diagnostic services to children in that corner of the state.
"Arkansas Children's is a place of hope and comfort for children and parents. When you are at children's, you are part of an elite team united with a common goal of saving children and making their lives better." Michael – Business Operations Manager
"Arkansas Children's Hospital is a prestigious institution that cares for children." Linda – Information Systems Analyst
"We are an organization of care, love, and hope while we champion children." Angela – Parking and Fleet Coordinator
"Care, love, and hope for children!" Kathy – Administrative Assistant
"When I think of my time here at Arkansas Children's Hospital, I can honestly say that it has given me a unique perspective on the human condition, and the various roles that we all have in patient care. As a supply assistant, I have a very important job ensuring that the doctors and nurses have what they need to provide the world class medical care to the Children of Arkansas and surrounding states. Being a Champion for Children is more than a catch phrase, it is a way of life!" Nick – Supply Assistant
Arkansas Children's provides equal employment opportunity to all persons without regard to age, race, color, religion, national origin or citizenship status, disability, military status, sexual orientation, gender identity or expression, pregnancy or any other category protected by federal, state and local laws. Further, Arkansas Children's will not discharge or in any other manner discriminate against employees or applicants because they have inquired about, discussed, or disclosed their own pay or the pay of another employee or applicant.