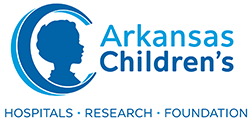 Job Information
Arkansas children's

Sterile Processing Manager, Full Time, 40 Hours a Week

in

Little Rock

,

Arkansas
Work Shift:
Please see job description for details.
Time Type:
Full time
Department:
CC013230 Central Sterile
Summary:
The Sterile Processing Department (SPD) Manager is responsible for the daily management of sterile processing activities in the O.R. and Sterile Processing (Central Sterile) Department. The SPD Manager monitors sterilization activities, ensures competency and performance of staff, and assists in managing the operational and capital budgets related to these areas. The SPD Manager oversees the duties of the Central Sterile Lead Techs, Central Sterile Techs, Central Sterile Quality Coordinator, and Central Sterile Instrument Coordinator. The SPD Manager works closely with the Surgical Services leadership team and reports directly to the Director of Surgical Services. The SPD Manager assumes a leadership role in all areas of practice ensuring the delivery of quality patient care and maximizing patient outcomes. Their practice is characterized by a flexible, innovative, and confident self-directed approach to patient and family care. The SPD Manager operates from a deep understanding of the total situation whose intuition and skill arise from comprehensive knowledge thoroughly grounded in experience. He/she collaborates with other caregivers to challenge and coordinate institutional resources in order to maximize advocacy for patient and family care and in achieving the most effective outcome.
Required Education:
Recommended Education:
Required Work Experience:
Recommended Work Experience:
Required Certifications:
Recommended Certifications:
Description
PRIMARY DUTIES AND RESPONSIBILITIES
Maintenance and Improvement of Quality Services
Identifies and champions performance improvement opportunities and utilizes research processes to recommend implement and evaluate practice changes.
Ensures that instruments and equipment are decontaminated per regulatory standards and departmental policy.
Ensures that all SPD staff utilizes proper precaution during decontamination processes.
Ensures that instruments, sets and supplies items are assembled, packaged and sterilized according to AORN, AMMI and departmental standards.
Supervises quality control indicators and testing processes. Collaborates with business manager and clinical instructor in regards to appropriate QI activities.
Maintains storage of quality control records, allowing for ease of access and availability.
Initiates product recall, per departmental policy, as needed. Notifies ACH epidemiologist and director of the OR promptly as appropriate.
Ensures proper functioning and cleanliness of sterilizers, communicating needs to maintenance as needed.
Human Resources Management
Supervises the performance of the SPD Lead Techs, OR SPD techs and the OR Implant tech to ensure competency based on knowledge and skills.
Responsible for interviewing and hiring process for SPD and the OR workroom.
Assists the director of Surgical Services with the interview and hiring process for other positions within Surgical Services.
Collaborates with the clinical instructor in providing initial orientation as well as on-going education for staff.
Assesses staff performance and completes performance evaluations.
Assumes accountability for assessing staff resources and effectively delegates responsibilities based on skill and knowledge of available resources to ensure adequate staffing / skills to meet the needs of surgical services.
Management Support, Fiscal Management and Resource Utilization Management
Collaborates with the Business Manager to monitor financial information, identifying trends or concerns. Takes initiatives and actions to correct problematic areas and / or reinforce positive trends.
Identifies cost containment strategies.
Assumes responsibility for projects as delegated by the surgical services director.
Monitors the shelf life of sterile items, coordinates the rotation of supplies and ensures routine checks for out-dated items.
Organizes supply and instrument storage areas to facilitate accessibility and user-friendliness.
Monitors volume and workload indicators (OR schedule, Burn unit census, in-patient census) in order to anticipate supply and instrument needs.
Established priorities for reprocessing needs and plans for workload / staffing needs throughout the week.
Evaluates OR and SPD instrument needs, monitoring loss and damaged instruments and equipment and maintain adequate supply while being financially responsible.
Ensures current count sheets are updated and new count sheets are created as needed.
Ensures that all instruments, drills, and other processed items are in good working order. This includes tracking repairs, replacements and loaners.
Collaborates with OR team leaders, Business Manager, and Implant Technician in assessing the need for implant consignment sets.
Supervises the utilization of consignment sets, ensuring that patient charging and department billing are accurate.
Reviews at least annually, implant count/ charge sheets in order to assess the accuracy and completeness of the charging process. Works collaboratively with the business manager, secretary and team leaders to revise the charge sheet as needed.
Professional Development / Leadership
Collaborates with the Business Manager, Service Leaders, and Team Leaders and vendors in planning for OR instrumentation needs.
Communicates and collaborates with house-wide departments and supervisory staff in meeting patient care needs.
Identifies opportunities for performance improvement, takes initiative for actions, and follows through with evaluation following practice / process changes.
Communicates with OR/SPD staff physicians and vendor representatives regarding issues related to sterilization and instrumentation.
Keeps abreast of current information, trends and regulatory requirements related to sterilization activities, implant management and cost effective strategies. Participates in continuing education opportunities as appropriate.
Maintains communication with ACH Epidemiologist concerning sterilization issues or concerns.
Actively participates in OR and departmental staff meetings and in-services as appropriate.
Fosters team work by taking initiative to assist others as needed using time efficiently.
Consistently demonstrates that new knowledge and skills gained from education are incorporated into actual practice. Shares knowledge and expertise with nursing staff, SPD techs, OR techs and other members of the healthcare team.
Has 24 hour accountability for the OR workroom and sterile processing department.
EDUCATION REQUIREMENTS
Required - Associate's degree or equivalent from two-year college program or technical school or nursing diploma - Field of Study: Healthcare Associates Degree or Diploma
Preferred - Bachelor's degree from four-year college or university - Field of Study: Healthcare
EXPERIENCE REQUIREMENTS
Required - 2 years total experience required, which includes 2 years of working in the Operating Room and/or Sterile Processing and/or healthcare experience
Preferred - 2 years leadership and/or supervisory role experience preferred
CERTIFICATION / LICENSE / REGISTRY REQUIREMENTS
Required - Specialty certification within 6 months of exam eligibility (Certification) (Candidate must possesss at time of hire)
SKILL REQUIREMENTS
Required - Strong organizational, communication and collaborative skills necessary
Required - Demonstrated competency in using Microsoft Office Applications
PHYSICAL REQUIREMENTS
Lifting/Pushing/Pulling Weight-Up to 10 pounds-Occasionally
Lifting/Pushing/Pulling Weight-Up to 25 pounds-Regularly
Noise Level-Noise Level-Quiet
Physical Activity-Reach with hands and arms-Frequently
Physical Activity-Sit-Frequently
Physical Activity-Stand-Frequently
Physical Activity-Stoop, kneel, crouch, crawl, twist, or bend-Frequently
Physical Activity-Talk or hear-Frequently
Physical Activity-Use hands to touch, handle, or feel-Frequently
Physical Activity-Walk-Frequently
Physical Environment-Blood or bodily fluid-Regularly
Physical Environment-Infectious disease-Frequently
Physical Environment-Inside Office Environment / conditions-Frequently
Physical Environment-Lasers-Occasionally
Physical Environment-Risk of electric shock-Occasionally
Physical Environment-Risk of radiation-Occasionally
Safety Sensitivity-This position has been designated as safety sensitive.-Required
Children are at the center of everything we do. Arkansas Children's (https://www.archildrens.org/contentpage.aspx?nd=919) is the only hospital system in the state solely dedicated to caring for children, which allows our organization to uniquely shape the landscape of pediatric care in Arkansas.
As Champions for Children, Arkansas Children's Hospital has joined the elite 6 percent of hospitals in the world that have Magnet Status (http://www.archildrens.org/contentpage.aspx?nd=2489) . Magnet recognition from the American Nurses Credentialing Center (ANCC) is the most prestigious distinction a healthcare organization can receive for nursing excellence and quality patient outcomes.
Arkansas Children's is driven by four core values: safety, teamwork, compassion and excellence. These values inform every decision and every action, from the aggressive pursuit of zero hospital infections to treating each family with dignity, kindness and concern. These core values fundamentally guide our work at Arkansas Children's.
For more than a century, Arkansas Children's has continuously evolved to meet the unique needs of the children of Arkansas and beyond. Today, Arkansas Children's is more than just a hospital treating sick kids – our services include two hospitals, a pediatric research institute, a foundation, clinics, education and outreach, all with an unyielding commitment to making children better today and healthier tomorrow.
Arkansas Children's reaches more children in more ways where they live, learn and play. Our system includes a 336-bed hospital in Little Rock with the state's only pediatric Level 1 Trauma Center, burn center, Level 4 neonatal intensive care and pediatric intensive care, and research institute as well as a nationally-recognized transport service. We are nationally ranked by U.S. News World Report (https://www.archildrens.org/health-and-wellness/news/news-story?news=123) in four specialties (2017-18): Pediatric Cardiology & Heart Surgery, ranked No. 37; Neonatology, No. 38; Pediatric Pulmonology, ranked No. 47; and Pediatric Urology, ranked No. 48. A sister campus, Arkansas Children's Northwest (http://www.archildrens.org/contentpage.aspx?nd=3691) , opened in February 2018, bringing 233,613 square feet of inpatient beds, emergency care, clinic rooms and diagnostic services to children in that corner of the state.
Arkansas Children's provides equal employment opportunity to all persons without regard to age, race, color, religion, national origin or citizenship status, disability, military status, sexual orientation, gender identity or expression, pregnancy or any other category protected by federal, state and local laws. Further, Arkansas Children's will not discharge or in any other manner discriminate against employees or applicants because they have inquired about, discussed, or disclosed their own pay or the pay of another employee or applicant.