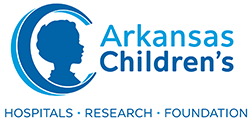 Job Information
Arkansas children's

Surgical Technologist I, Full Time, Mon - Fri, FOUR/9 Hour Shifts a Week/ Variable Day Off (Call Required)

in

Little Rock

,

Arkansas
Work Shift:
Time Type:
Full time
Department:
CC013190 Surgery
Summary
A Surgical Technologist I is an allied health professional working as part of the team delivering surgical care. Under the direction of the surgeon and RN, they assist in preparation, set-up, and completion of the surgical procedure. They maintain strict adherence to the principles of sterile technique and continually monitor the sterile field to ensure its integrity. A Surgical Technologist I possesses beginner level knowledge in the theory and application of sterile and aseptic technique and combines the knowledge of human anatomy, surgical procedures, and implementation tools and technologies to facilitate surgical procedures. The Surgical Technologist I demonstrates a novice level of surgical technology practice to provide safe and effective care for the patients in Surgery and commonly participates as the Surgical Technologist in procedures for patients from newborn to adult with conditions requiring surgical intervention in services of: orthopedic, genitourinary, burn, ENT, neurosurgery, ophthalmology, plastic reconstructive, general, laser treatment, and/or dental. With increasing experience and confidence, the ST I will progress to an advanced beginner, usually within the first year of employment. The advanced beginner level of surgical technology practice is characterized by increased knowledge, skill, and experience to organize the sterile field and instrumentation required for a safe and effective surgical environment.
Description
PRIMARY DUTIES AND RESPONSIBILITIES
Assessment of the surgical procedure and preparation of the OR
Surgical Technologist practice demonstrates beginner level understanding and knowledge of procedures as evidenced by availability of appropriate instrumentation, supplies, and equipment for assigned cases in all services.
Participates in ensuring that the room has been prepared for the upcoming cases.
Demonstrates anticipation of instrumentation needs for upcoming and to-follow cases, ensuring efficiency of case turnover.
Participates in ensuring that the majority of the sterile field has been set-up prior to the transfer of the patient into the O.R
Demonstrates knowledge of scrubbing, gowning, and gloving self.
Performs surgical counts with RN prior to the procedure.
Exhibits practical knowledge of O.R. equipment including maintenance and safety aspects.
Participation in the surgical procedure
Demonstrates basic knowledge to gown and glove surgeons and assistants. Helps in draping sterile field and maintaining sterile field throughout procedure.
Maintains sponges, blades, needles, and instruments in an orderly fashion. Actively initiates counts at appropriate times and responds promptly to request by RN or surgeon to count.
Participates in ensuring that instruments and sharps are passed in a safe and appropriate manner.
Demonstrates basic knowledge of sterile technique through clinical practice, i.e. gowning, gloving, passing of instruments, and monitoring of sterile field.
Practices cost-effective use of supplies. Participates in communicating with Service Leader and other staff in regard to changes in surgeon's preferences.
Verbally communicates complete and accurate information to RN related to implants, medications, and surgical specimens.
Case completion and follow-up
Assists RN with final surgical counts at procedure closure.
Demonstrates the basic ability to break down the sterile field and dispose of sharps appropriately
Cleans, prepares, and transports instruments for terminal sterilization. Assists with instrument reprocessing tasks as needed. Inspects instruments for damage or repair needs and promptly communicates with Service Leader and/or SPD Supervisor.
Participates in communication with OR workroom when instruments are needed for follow up cases.
Assists other members of the team with cleaning and room turnover.
Participates in ensuring that the operating rooms are case-ready for the following day's cases, i.e. unused supplies and equipment have been returned to storage areas, room supplies have been restocked, etc.
Professional Performance
Recognizes and supports the Surgical Technologist role in the Surgery Department. Participates in ensuring that all policies related to clinical practice are followed.
Promptly reports safety concerns to the RN and/or Team Leader. Promotes patient safety efforts.
Utilizes available communication tools (email notifications, staff meetings, and bulletin boards).
Consistently demonstrates basic knowledge and skills through incorporation into clinical practice.
100% completion of annual competencies within established timeframe.
Begins to participate in professional organizations with communication of pertinent information in surgical technologist meetings, staff meetings, etc.
Evaluates performance to identify areas of strength as well as professional development needs. Seeks constructive feedback regarding their own practice.
Demonstrates professional behaviors as well as supports a positive, professional work environment, and a positive image of Surgical Technology and ACH.
Leadership
Positively accepts change and is supportive through times of change.
Participates in unit-level activities
Participates in applicant recruitment and retention activities
Acknowledges, accepts, and discloses mistakes by self and others, creating a safer patient environment
Seeks out information and learning opportunities from peers and colleagues to enhance one's own profession and/or role performance
Actively participates in staff meetings and assist educator with staff education.
Begins participating in professional activities. Learns about and begins exploring professional surgical technology organizations appropriate for role. Assists with and begins to participate in community activities which promote health and wellness.
EDUCATION REQUIREMENTS
Required - High school diploma or general education degree (GED)
Preferred - Certificate from college program or technical school - Field of Study: Surgical Technology (Graduate of an approved Surgical Technologist program or comparable training )
Preferred - Associate's degree or equivalent from two-year college program or technical school or nursing diploma - Field of Study: Surgical Technology (Graduate of an approved Surgical Technologist program or comparable training )
EXPERIENCE REQUIREMENTS
This position has no Experience requirements
CERTIFICATION / LICENSE / REGISTRY REQUIREMENTS
Preferred - Certified Surgical Technologist (CST) (Certification)
SKILL REQUIREMENTS
Required - Basic computer skills required
PHYSICAL REQUIREMENTS
Lifting/Pushing/Pulling Weight-Up to 50 pounds(Manage safely with assistance of equipment or another person)-Regularly
Noise Level-Noise Level-Quiet
Physical Activity-Reach with hands and arms-Frequently
Physical Activity-Sit-Occasionally
Physical Activity-Stand-Regularly
Physical Activity-Stoop, kneel, crouch, crawl, twist, or bend-Occasionally
Physical Activity-Talk or hear-Regularly
Physical Activity-Taste or smell-Occasionally
Physical Activity-Use hands to touch, handle, or feel-Frequently
Physical Activity-Walk-Occasionally
Physical Environment-Blood or bodily fluid-Frequently
Physical Environment-Extreme heat (non-weather)-Occasionally
Physical Environment-Fumes or airborne particles-Frequently
Physical Environment-Infectious disease-Frequently
Physical Environment-Inside Office Environment / conditions-Regularly
Physical Environment-Lasers-Occasionally
Physical Environment-Risk of electric shock-Occasionally
Physical Environment-Risk of radiation-Occasionally
Physical Environment-Slippery or uneven surfaces-Frequently
Physical Environment-Wet or humid conditions (non-weather)-Occasionally
Safety Sensitivity-This position has been designated as safety sensitive.-Required
Children are at the center of everything we do. Arkansas Children's is the only hospital system in the state solely dedicated to caring for children, which allows our organization to uniquely shape the landscape of pediatric care in Arkansas.
As Champions for Children, Arkansas Children's Hospital has joined the elite 6 percent of hospitals in the world that have Magnet Status . Magnet recognition from the American Nurses Credentialing Center (ANCC) is the most prestigious distinction a healthcare organization can receive for nursing excellence and quality patient outcomes.
Arkansas Children's is driven by four core values: safety, teamwork, compassion and excellence. These values inform every decision and every action, from the aggressive pursuit of zero hospital infections to treating each family with dignity, kindness and concern. These core values fundamentally guide our work at Arkansas Children's.
For more than a century, Arkansas Children's has continuously evolved to meet the unique needs of the children of Arkansas and beyond. Today, Arkansas Children's is more than just a hospital treating sick kids – our services include two hospitals, a pediatric research institute, a foundation, clinics, education and outreach, all with an unyielding commitment to making children better today and healthier tomorrow.
Arkansas Children's reaches more children in more ways where they live, learn and play. Our system includes a 336-bed hospital in Little Rock with the state's only pediatric Level 1 Trauma Center, burn center, Level 4 neonatal intensive care and pediatric intensive care, and research institute as well as a nationally-recognized transport service. We are nationally ranked by U.S. News World Report in four specialties (2017-18): Pediatric Cardiology & Heart Surgery, ranked No. 37; Neonatology, No. 38; Pediatric Pulmonology, ranked No. 47; and Pediatric Urology, ranked No. 48. A sister campus, Arkansas Children's Northwest , opened in February 2018, bringing 233,613 square feet of inpatient beds, emergency care, clinic rooms and diagnostic services to children in that corner of the state.
Arkansas Children's provides equal employment opportunity to all persons without regard to age, race, color, religion, national origin or citizenship status, disability, military status, sexual orientation, gender identity or expression, pregnancy or any other category protected by federal, state and local laws. Further, Arkansas Children's will not discharge or in any other manner discriminate against employees or applicants because they have inquired about, discussed, or disclosed their own pay or the pay of another employee or applicant.