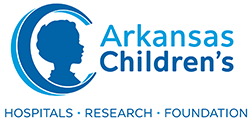 Job Information
Arkansas children's

Systems Security Analyst, IT Security & Support, M-F Days, Full-Time.

in

Little Rock

,

Arkansas
Work Shift:
Time Type:
Full time
Department:
CC017129 Information Technology Security and Support
Summary
Under the direction of the Security Manager, the Systems Security Analyst is responsible for implementation, monitoring and maintaining technologies that secure the organization's enterprise computer network. He/she provides firewall administration, monitors the distributed IDS/IPS system (s), recommends and deploys security updates to network and desktop Operating Systems, manages the Anti-Virus console and ensures safety and privacy of computer information. Manages the email gateway, spam filters, and web filters. Occasional night, weekend, and holiday work required. Occasional off-campus and overnight travel required.
Description
PRIMARY DUTIES AND RESPONSIBILITIES
Security System Administration
Provide user account auditing to ensure users comply with ACH policies.
Monitor Firewall and IDS systems to ensure they perform optimally.
Possess a thorough understanding of network device definitions and functionality.
Monitor external host connectivity issues.
Implement PC and Server security modifications to ensure machine survivability and availability.
Remote Access System Administration
Maintain and analyze remote access logs to ensure proper user usage.
Evaluate new remote access solutions and recommend changes to current remote security policies that enhancesecurity features.
Responsible for the administration of the Firewll, Ai-Virus Console, PKI and Intrusion Detection Systems
Implement and assess rules that permit only authorized network traffic to enter and leave ACH's computer network.
Maintains Firewall and IDS/IPS hardware and software.
Monitors all system logs for unauthorized access attempts.
Assist the Security Manager in managing and implementing policies and procedures.
Maintains a public key infrastructure (PKI).
Manages and maintains an Anti-Virus Console, and remotely upgrades client side AV software.
Provide computer audits in a timely manner to ensure that computer systems comply with ACH policies.
Assist with Network Security Infrastructure Management
Works with the network staff to ensure securer configurations are applied.
Maintains documentation including network topology maps.
Assist in implementing Disaster Recovery plan and procedures.
Professional Performance
Seeks new challenges, and is self-directed in identifying resource/learning activities to enhance competence.
Consistently demonstrates that new knowledge and skills gained from training are incorporated into actual practice.
Complies with ACH policies regarding attendance and tardiness.
Adheres to the Hospital's code of conduct and complies with departmental and hospital-wide policies andprocedures.
EDUCATION REQUIREMENTS
Required - Associate's degree or equivalent from two-year college program or technical school or nursing diploma - Field of Study: Information Assurance (Or may be substituted with 2 years experience or 3 years of confirmed experience in each category.)
EXPERIENCE REQUIREMENTS
Required - 2 years total experience required, which includes 1 year of Networking Security Concepts experience, which includes 2 years of Data Communication Technologies experience, which includes 2 years of Remote Access Protocols experience, which includes 2 years of In-depth knowledge of TCP/IP experience, which includes 2 years of Solid knowledge of Firewall and IDS Systems experience, which includes 2 years of Distribution of Anti-virus software via Console deployment techniques. experience
CERTIFICATION / LICENSE / REGISTRY REQUIREMENTS
This position has no Certification/License/Registry requirements
SKILL REQUIREMENTS
Required - Must be able to install, configure and support TCP/IP in a windows environment.
Required - Must be able to work with minimal supervision.
Required - Must be able to communicate effectively with management, users and fellow staff members.
Required - Must be familiar with PC based productivity.
Required - Keen analytical skills and an eye for detail.
Required - Mental Reasoning: Complex Reading and Writing, Complex Calculations and Self Directed Problem Solving.
Required - Heavy Data Entry
Required - Interpersonal Skills: Frequent interaction with others in a customer service setting using phones, email and face to face contact.
PHYSICAL REQUIREMENTS
Lifting/Pushing/Pulling Weight-Up to 50 pounds(Manage safely with assistance of equipment or another person)-Regularly
Noise Level-Noise Level-Moderate
Physical Activity-Reach with hands and arms-Regularly
Physical Activity-Stand-Frequently
Physical Activity-Walk-Frequently
Physical Environment-Work near moving mechanical parts-Regularly
Safety Sensitivity-This position has been designated as safety sensitive.-Required
Children are at the center of everything we do. Arkansas Children's (https://www.archildrens.org/contentpage.aspx?nd=919) is the only hospital system in the state solely dedicated to caring for children, which allows our organization to uniquely shape the landscape of pediatric care in Arkansas.
As Champions for Children, Arkansas Children's Hospital has joined the elite 6 percent of hospitals in the world that have Magnet Status (http://www.archildrens.org/contentpage.aspx?nd=2489) . Magnet recognition from the American Nurses Credentialing Center (ANCC) is the most prestigious distinction a healthcare organization can receive for nursing excellence and quality patient outcomes.
Arkansas Children's is driven by four core values: safety, teamwork, compassion and excellence. These values inform every decision and every action, from the aggressive pursuit of zero hospital infections to treating each family with dignity, kindness and concern. These core values fundamentally guide our work at Arkansas Children's.
For more than a century, Arkansas Children's has continuously evolved to meet the unique needs of the children of Arkansas and beyond. Today, Arkansas Children's is more than just a hospital treating sick kids – our services include two hospitals, a pediatric research institute, a foundation, clinics, education and outreach, all with an unyielding commitment to making children better today and healthier tomorrow.
Arkansas Children's reaches more children in more ways where they live, learn and play. Our system includes a 336-bed hospital in Little Rock with the state's only pediatric Level 1 Trauma Center, burn center, Level 4 neonatal intensive care and pediatric intensive care, and research institute as well as a nationally-recognized transport service. We are nationally ranked by U.S. News World Report (https://www.archildrens.org/health-and-wellness/news/news-story?news=123) in four specialties (2017-18): Pediatric Cardiology & Heart Surgery, ranked No. 37; Neonatology, No. 38; Pediatric Pulmonology, ranked No. 47; and Pediatric Urology, ranked No. 48. A sister campus, Arkansas Children's Northwest (http://www.archildrens.org/contentpage.aspx?nd=3691) , opened in February 2018, bringing 233,613 square feet of inpatient beds, emergency care, clinic rooms and diagnostic services to children in that corner of the state.
Arkansas Children's provides equal employment opportunity to all persons without regard to age, race, color, religion, national origin or citizenship status, disability, military status, sexual orientation, gender identity or expression, pregnancy or any other category protected by federal, state and local laws. Further, Arkansas Children's will not discharge or in any other manner discriminate against employees or applicants because they have inquired about, discussed, or disclosed their own pay or the pay of another employee or applicant.