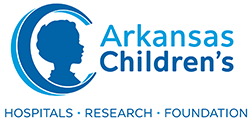 Job Information
Arkansas children's

Clinical Laboratory Assistant I (Phlebotomists) Mon. Tues. Thurs. Fri. 900-1730

in

Springdale

,

Arkansas
Work Shift:
Day Shift
Time Type:
Full time
Department:
CC094071 Lab
Summary
The Clinical Laboratory Assistant I (CLA I) has the ability to collect blood and urine specimens,receive, process, and aliquot laboratory specimens, transport specimens to the appropriate area of the laboratory (both before and after lab testing is performed), manage consumable material restocking, assist hospital personnel in specimen collection procedures, as well as perform other duties as assigned (i.e. processing send out specimens, etc.). The CLA I has the ability to work independently or with supervision, as needed and performs both inpatient and outpatient phlebotomy procedures, as assigned
Description
PRIMARY DUTIES AND RESPONSIBILITIES
Collects blood/urine specimens. Performs blood collection using proper technique as outlined in policy/procedure. Collects appropriate volumes and tube types as specified per test. Collects sample tubes in appropriate draw order as specified in procedure. Maintains confidentiality and patient privacy during specimen collection. Interacts professionally with patients and families to provide age appropriate instructions for education of blood collection procedures. Maintains clean, well-stocked phlebotomy supply tray in standardized layout. Maintains clean, well-stocked outpatient phlebotomy draw room. Collects urine specimens from infants/toddlers using proper technique of urine collection bags as outlined in policy/procedure.

Processes specimens and performs specified duties as assigned. Follows the standard work procedure for the specimen processing area. (Removes specimens from canisters out of tube system; Verifies name, date and medical record numbers are correct; Receives ALL specimens in Epic; Spin down appropriate specimens in centrifuge; Place specimens in appropriate racks for distribution to testing area) Appropriately troubleshoots specimen variances according to policy. Performs the tasks of handling, packing, storage, and shipping of specimens to local, nationwide, and international referral laboratories for testing. Follows the standard work procedure for the "distributor" specimen transport position. Performs aliquot procedures according to standard work and laboratory guidelines. Performs and follows central storage specimen and reagent retrieval procedures.

Maintains supplies/performs preventive maintenance. Follows the standard work procedure for "materials management" at intervals and times established according to policy. Stocks phlebotomy cabinet/tray/box on daily basis. Stocks outpatient phlebotomy draw room on daily basis. Maintains clinic/lab stock weekly and notifies manager/supervisor for needed supplies. Assures clean and well stocked phlebotomy draw room. Assures clean and well stocked specimen receiving, aliquotting, and referral areas in laboratory. Notifies supervisor of reorder needs.

Performs clerical and call center duties as appropriate. Documents Quality Control and collectssurveillance data. Staffs the laboratory call center. Answers calls in courteous manner and routes calls to appropriate department or technologist. Performs clerical duties as assigned (copying, stamping, filing, mailing, recording, instrument reading, etc.) Properly files all daily requisitions. Collects/documents appropriate QA/QI data as requested. Performs all required documentation of specimen variances.

Performs family/hospital personnel education/training. Explains procedure to parent, patient and/or hospital personnel. Staffs troubleshooting/phone center as assigned. Answers questions within area of practice. Interacts appropriately according to age competency recommendations. Appropriately answers telephone and directs calls and/or provides information as appropriate. Provides training and competency assessment for new laboratory/hospital personnel within area of practice as assigned by supervisor.
EDUCATION REQUIREMENTS Required - High school diploma or general education degree (GED)
EXPERIENCE REQUIREMENTS Required - 1 months total experience required, which includes 1 month of phlebotomy and laboratory experience Preferred - 1 months pediatric experience preferred
CERTIFICATION / LICENSE / REGISTRY REQUIREMENTS Preferred - Phlebotomy Technician (Certification)
SKILL REQUIREMENTS Required - Ability to process and sort specimen. Required - Ability to perform or be trained to perform computer and computer procedures. Required - Ability to communicate using the telephone. Required - Ability to recognize inappropriate orders, specimens, requisitions and follow established corrective procedures. Required - Ability to recognize STAT and URGENT request and process in the appropriate manner. Required - Ability to organize and multitask. Required - Ability to read, write and speak English and accurately read and write numbers and perform basic laboratory math. Required - Ability to appropriately interface with families, patients, visitors, and hospital staff. Required - Ability to read, comprehend and perform procedures according to procedure manuals. Required - Ability to follow directions from and cooperate with coworkers and supervisory and management personnel. Required - Ability to produce and report accurate results in a timely manner.
PHYSICAL REQUIREMENTS Lifting/Pushing/Pulling Weight-Up to 10 pounds-Regularly Lifting/Pushing/Pulling Weight-Up to 100 pounds(Manage safely with assistance of equipment or another person)* This position may require a fitness for duty evaluation-Occasionally Lifting/Pushing/Pulling Weight-Up to 25 pounds-Frequently Lifting/Pushing/Pulling Weight-Up to 35 pounds-Occasionally Lifting/Pushing/Pulling Weight-Up to 50 pounds(Manage safely with assistance of equipment or another person)-Occasionally Noise Level-Noise Level-Moderate Physical Activity-Climb or balance-Occasionally Physical Activity-Reach with hands and arms-Regularly Physical Activity-Sit-Occasionally Physical Activity-Stand-Regularly Physical Activity-Stoop, kneel, crouch, crawl, twist, or bend-Frequently Physical Activity-Talk or hear-Regularly Physical Activity-Use hands to touch, handle, or feel-Regularly Physical Activity-Walk-Regularly Physical Environment-Blood or bodily fluid-Regularly Physical Environment-Infectious disease-Occasionally Physical Environment-Inside Office Environment / conditions-Regularly Physical Environment-Work near moving mechanical parts-Frequently Safety Sensitivity-This position has been designated as safety sensitive.-Required
Additional Information
Children are at the center of everything we do. Arkansas Children's (https://www.archildrens.org/contentpage.aspx?nd=919) is the only hospital system in the state solely dedicated to caring for children, which allows our organization to uniquely shape the landscape of pediatric care in Arkansas.
As Champions for Children, Arkansas Children's Hospital has joined the elite 6 percent of hospitals in the world that have Magnet Status (http://www.archildrens.org/contentpage.aspx?nd=2489) . Magnet recognition from the American Nurses Credentialing Center (ANCC) is the most prestigious distinction a healthcare organization can receive for nursing excellence and quality patient outcomes.
Arkansas Children's is driven by four core values: safety, teamwork, compassion and excellence. These values inform every decision and every action, from the aggressive pursuit of zero hospital infections to treating each family with dignity, kindness and concern. These core values fundamentally guide our work at Arkansas Children's.
For more than a century, Arkansas Children's has continuously evolved to meet the unique needs of the children of Arkansas and beyond. Today, Arkansas Children's is more than just a hospital treating sick kids – our services include two hospitals, a pediatric research institute, a foundation, clinics, education and outreach, all with an unyielding commitment to making children better today and healthier tomorrow.
Arkansas Children's reaches more children in more ways where they live, learn and play. Our system includes a 336-bed hospital in Little Rock with the state's only pediatric Level 1 Trauma Center, burn center, Level 4 neonatal intensive care and pediatric intensive care, and research institute as well as a nationally-recognized transport service. We are nationally ranked by U.S. News World Report (https://www.archildrens.org/health-and-wellness/news/news-story?news=123) in four specialties (2017-18): Pediatric Cardiology & Heart Surgery, ranked No. 37; Neonatology, No. 38; Pediatric Pulmonology, ranked No. 47; and Pediatric Urology, ranked No. 48. A sister campus, Arkansas Children's Northwest (http://www.archildrens.org/contentpage.aspx?nd=3691) , opened in February 2018, bringing 233,613 square feet of inpatient beds, emergency care, clinic rooms and diagnostic services to children in that corner of the state.
Arkansas Children's provides equal employment opportunity to all persons without regard to age, race, color, religion, national origin or citizenship status, disability, military status, sexual orientation, gender identity or expression, pregnancy or any other category protected by federal, state and local laws. Further, Arkansas Children's will not discharge or in any other manner discriminate against employees or applicants because they have inquired about, discussed, or disclosed their own pay or the pay of another employee or applicant.