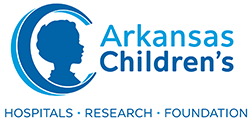 Job Information
Arkansas children's

Pharmacy Technician - Part Time (48 hours every 2 weeks) - Weekday Evenings (3 - 11:30pm), variable days and Every Other Weekend Midday (10am - 6:30pm), Variable Holidays

in

Springdale

,

Arkansas
Work Shift:
Variable
Time Type:
Part time
Department:
CC094250 Pharmacy
Summary
The Pharmacy Technician has the educational and training background to fill medication orders and works under the supervision and direction of a pharmacist as stated in the Arkansas State board of pharmacy regulations and hospital policies. The Technician provides assistance to pharmacists and other health care professionals in the medication delivery system. Technicians communicate problems with current medication order preparation and delivery, they help distribute new orders or medication related problems to staff pharmacist. Technicians prepare new and refill medication doses which include oral, injectable, IV solutions, floor stock request and other supply needs. Technicians are responsible for delivering medications to the patient's nursing unit and help in returning unused medication doses. Technicians take care of charging and crediting medications, they communicate with other hospital employees to appropriately handle medication related issues. Technicians must follow aseptic clean procedures during medication preparation procedures. Technicians assure that needed medications and supplies are inventoried, ordered, and stocked. They help with the daily operation aspects and organization of their assigned areas to help make sure that it operates effectively and efficiently.
Description
PRIMARY DUTIES AND RESPONSIBILITIES
Process orders: Medication Preparation, Distribution, Floor stock and IV's Prepares medications and IV's, fills order request, cart fills and refills efficiently and accurately. Prioritizes needs appropriately, fills emergency request. Repackages and labels medications appropriately. Completes assigned duties. Process orders and safely prepares and distribute medications. Investigates and processes missing doses of medications. Completes assigned duties, assist other employees to complete work. Fills emergency and stat orders in a timely manner. Help process patient charges and credits accurately and in a timely manner. Completes cart fills, transfer list, and all deliveries accurately and in a timely manner. Performs appropriate expiration dating of products prepared. Checks for appropriate dating, removes expired medications from stock Answers phone in a professional manner, provides information and helps problem solve to improve patient care. Problem solves on missing medications, processes debits and credits accurately Prioritizes medication orders appropriately. Performs controlled substances responsibilities which may include delivery, inventory, returns, preparation and labeling and communication of any problems or discrepancies to management staff immediately.

Supportive services and quality assurance Checks and cleans expired medication area, updates lot numbers and expiration dates, Performs yearly technician assessments in a timely manner, Documents appropriately. Follows aseptic and clean procedures when processing sterile and not sterile medication orders. Documents fill list, manufacturing and repackaging, ordering unit dose oral solids and oral liquids, helps with stocking and inventory control. Repackages medications from bulk to single units and updates lot # and expiration dates as needed. Maintains drug storage areas to assure that items are labeled and stored in a clean and orderly manner, provides feedback on usage and any problems or issues with stocking, monitors expiration dates of stock

Performs assigned/other duties as required to meet patient care needs Attends and participates in meetings. Submits recommendations and provides feedback for improvements or alerts for possible patient safety issues Has a good knowledgeable of and follows policies and procedures. Serves as a role model, helps train new employees, provides feedback on progress. Observes legal limitations and follows departmental procedures Participates in special projects and procedures as requested.
EDUCATION REQUIREMENTS Required - High school diploma or general education degree (GED) Preferred - Certificate from college program or technical school - Field of Study: Pharmacy Technician
EXPERIENCE REQUIREMENTS Preferred - 6 months pharmacy technician experience preferred
CERTIFICATION / LICENSE / REGISTRY REQUIREMENTS Required - Pharmacy Technician Registration: (AR) (Candidate must possesss at time of hire)
SKILL REQUIREMENTS This position has no specific Skill requirements
PHYSICAL REQUIREMENTS Lifting/Pushing/Pulling Weight-More than 100 pounds(Manage safely with assistance of equipment or another person)* This position may require a fitness for duty evaluation-Occasionally Lifting/Pushing/Pulling Weight-Up to 10 pounds-Occasionally Lifting/Pushing/Pulling Weight-Up to 100 pounds(Manage safely with assistance of equipment or another person)* This position may require a fitness for duty evaluation-Occasionally Lifting/Pushing/Pulling Weight-Up to 25 pounds-Occasionally Lifting/Pushing/Pulling Weight-Up to 35 pounds-Occasionally Lifting/Pushing/Pulling Weight-Up to 50 pounds(Manage safely with assistance of equipment or another person)-Occasionally Noise Level-Noise Level-Moderate Physical Activity-Climb or balance-Occasionally Physical Activity-Reach with hands and arms-Regularly Physical Activity-Sit-Occasionally Physical Activity-Stand-Regularly Physical Activity-Stoop, kneel, crouch, crawl, twist, or bend-Occasionally Physical Activity-Talk or hear-Regularly Physical Activity-Use hands to touch, handle, or feel-Regularly Physical Activity-Walk-Regularly Physical Environment-Blood or bodily fluid-Occasionally Physical Environment-Fumes or airborne particles-Occasionally Physical Environment-Inside Office Environment / conditions-Regularly Physical Environment-Toxic or caustic chemicals-Occasionally Physical Environment-Work near moving mechanical parts-Occasionally Safety Sensitivity-This position has been designated as safety sensitive.-Required
Additional Information
Children are at the center of everything we do. Arkansas Children's (https://www.archildrens.org/contentpage.aspx?nd=919) is the only hospital system in the state solely dedicated to caring for children, which allows our organization to uniquely shape the landscape of pediatric care in Arkansas.
As Champions for Children, Arkansas Children's Hospital has joined the elite 6 percent of hospitals in the world that have Magnet Status (http://www.archildrens.org/contentpage.aspx?nd=2489) . Magnet recognition from the American Nurses Credentialing Center (ANCC) is the most prestigious distinction a healthcare organization can receive for nursing excellence and quality patient outcomes.
Arkansas Children's is driven by four core values: safety, teamwork, compassion and excellence. These values inform every decision and every action, from the aggressive pursuit of zero hospital infections to treating each family with dignity, kindness and concern. These core values fundamentally guide our work at Arkansas Children's.
For more than a century, Arkansas Children's has continuously evolved to meet the unique needs of the children of Arkansas and beyond. Today, Arkansas Children's is more than just a hospital treating sick kids – our services include two hospitals, a pediatric research institute, a foundation, clinics, education and outreach, all with an unyielding commitment to making children better today and healthier tomorrow.
Arkansas Children's reaches more children in more ways where they live, learn and play. Our system includes a 336-bed hospital in Little Rock with the state's only pediatric Level 1 Trauma Center, burn center, Level 4 neonatal intensive care and pediatric intensive care, and research institute as well as a nationally-recognized transport service. We are nationally ranked by U.S. News World Report (https://www.archildrens.org/health-and-wellness/news/news-story?news=123) in four specialties (2017-18): Pediatric Cardiology & Heart Surgery, ranked No. 37; Neonatology, No. 38; Pediatric Pulmonology, ranked No. 47; and Pediatric Urology, ranked No. 48. A sister campus, Arkansas Children's Northwest (http://www.archildrens.org/contentpage.aspx?nd=3691) , opened in February 2018, bringing 233,613 square feet of inpatient beds, emergency care, clinic rooms and diagnostic services to children in that corner of the state.
Arkansas Children's provides equal employment opportunity to all persons without regard to age, race, color, religion, national origin or citizenship status, disability, military status, sexual orientation, gender identity or expression, pregnancy or any other category protected by federal, state and local laws. Further, Arkansas Children's will not discharge or in any other manner discriminate against employees or applicants because they have inquired about, discussed, or disclosed their own pay or the pay of another employee or applicant.