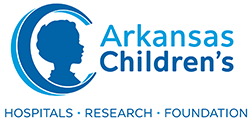 Job Information
Arkansas children's

Radiology Technologist-FT (Fri-Sun)

in

Springdale

,

Arkansas
Work Shift:
Please see job description for details.
Time Type:
Full time
Department:
CC094211 Radiology
Summary:
Performs quality radiographs and patient care while demonstrating ACH's behavioral standards. May be required to work in both main hospital setting and off-site clinic locations. Infrequent travel may be required to cover regional clinic x-ray services.
Required Education:
Recommended Education:
Required Work Experience:
Recommended Work Experience:
Required Certifications:
Recommended Certifications:
Description
PRIMARY DUTIES AND RESPONSIBILITIES
Performs Quality Radiographs
Has knowledge of and consistently demonstrates correct and acceptable radiographic techniques and positioning.

Has current knowledge of all exams and protocols and seeks additional training/information as needed.

Demonstrates knowledge on all equipment and sets up room/equipment appropriate for exam ordered.

Utilizes right (R) and left (L) markers on all radiographs.

Appropriately uses collimation, shielding and other dose reduction techniques.

Verifies exams as ordered by physician, to include proper use of Radiology Dashboard.

Is familiar with Radiology downtime procedure, to include picture archiving and communication system (PACS) downtime server.

Actively participates in department-wide improvement initiatives to improve image quality.
Provide Quality Patient Care
Ensures correct patient utilizing at least two patient identifiers.

Ensures correct diagnosis and exam utilizing ACH protocols.

Understands and utilizes contrast forms for contrast exams.

Completes patient screening with attention to pregnancy, contrast and any contraindications.

Appropriately explains exams/procedures to patient and families.

Encourages at least one family member to be present during exams when appropriate.

Demonstrates a professional and courteous manner in all interactions with patients, families and visitors.

Utilizes immobilization devices (sand bags, pigg-o-stat, tape, head holders, etc.) to control patient movement.

Demonstrates knowledge of all emergency equipment/supplies.
Area Management
Assists with keeping work area clean and well stocked.

Evaluates assigned room daily and cleans/stocks as needed.

Notifies supervisor when supplies are needed or equipment needs repaired or functions sub-optimally.

Transports/escorts patients as needed.

Works as a team player by demonstrating team support in all interactions with coworkers and other ACH departments.

Performs other duties as assigned.
Continuing Education and Professional Development
Maintains continuing education credits as mandated by the ARRT.

Keeps current on new and developing technologies in Radiology.

Performs annual competencies satisfactorily.

Participates in quality projects as assigned.

Attends 80% of department meetings.
Hospital Policy and Procedures
Complies with Arkansas State Health Department rules and regulations.

Complies with Joint Commission recommendations.

Practices universal precautions as directed by OSHA.

Adheres to ACH mission statement and service and behavioral standards.

Complies with all ACH and departmental policies and procedures.
EDUCATION REQUIREMENTS
Required - Associate's degree or equivalent from two-year college program or technical school or nursing diploma - Field of Study: Radiologic Technology
EXPERIENCE REQUIREMENTS
Preferred - 1 years pediatric radiologic technologic experience preferred
CERTIFICATION / LICENSE / REGISTRY REQUIREMENTS
Required - American Registry of Radiologic Technologists (ARRT R) (needed within 12 months of hire date)

Required - Radiologic Technology Licensure Program (AR) (Candidate must possesss at time of hire)
SKILL REQUIREMENTS
Required - Good verbal communication skills

Preferred - Computer data entry
PHYSICAL REQUIREMENTS
Lifting/Pushing/Pulling Weight Up to 50 pounds(Manage safely with assistance of equipment or another person)

Noise Level Noise Level

Physical Activity Climb or balance

Physical Activity Reach with hands and arms

Physical Activity Sit

Physical Activity Stand

Physical Activity Stoop, kneel, crouch, crawl, twist, or bend

Physical Activity Talk or hear

Physical Activity Use hands to touch, handle, or feel

Physical Activity Walk

Physical Environment Blood or bodily fluid

Physical Environment Infectious disease

Physical Environment Inside Office Environment / conditions

Physical Environment Risk of radiation

Physical Environment Work near moving mechanical parts

Safety Sensitivity This position has been designated as safety sensitive.
Children are at the center of everything we do. Arkansas Children's (https://www.archildrens.org/contentpage.aspx?nd=919) is the only hospital system in the state solely dedicated to caring for children, which allows our organization to uniquely shape the landscape of pediatric care in Arkansas.
As Champions for Children, Arkansas Children's Hospital has joined the elite 6 percent of hospitals in the world that have Magnet Status (http://www.archildrens.org/contentpage.aspx?nd=2489) . Magnet recognition from the American Nurses Credentialing Center (ANCC) is the most prestigious distinction a healthcare organization can receive for nursing excellence and quality patient outcomes.
Arkansas Children's is driven by four core values: safety, teamwork, compassion and excellence. These values inform every decision and every action, from the aggressive pursuit of zero hospital infections to treating each family with dignity, kindness and concern. These core values fundamentally guide our work at Arkansas Children's.
For more than a century, Arkansas Children's has continuously evolved to meet the unique needs of the children of Arkansas and beyond. Today, Arkansas Children's is more than just a hospital treating sick kids – our services include two hospitals, a pediatric research institute, a foundation, clinics, education and outreach, all with an unyielding commitment to making children better today and healthier tomorrow.
Arkansas Children's reaches more children in more ways where they live, learn and play. Our system includes a 336-bed hospital in Little Rock with the state's only pediatric Level 1 Trauma Center, burn center, Level 4 neonatal intensive care and pediatric intensive care, and research institute as well as a nationally-recognized transport service. We are nationally ranked by U.S. News World Report (https://www.archildrens.org/health-and-wellness/news/news-story?news=123) in four specialties (2017-18): Pediatric Cardiology & Heart Surgery, ranked No. 37; Neonatology, No. 38; Pediatric Pulmonology, ranked No. 47; and Pediatric Urology, ranked No. 48. A sister campus, Arkansas Children's Northwest (http://www.archildrens.org/contentpage.aspx?nd=3691) , opened in February 2018, bringing 233,613 square feet of inpatient beds, emergency care, clinic rooms and diagnostic services to children in that corner of the state.
Arkansas Children's provides equal employment opportunity to all persons without regard to age, race, color, religion, national origin or citizenship status, disability, military status, sexual orientation, gender identity or expression, pregnancy or any other category protected by federal, state and local laws. Further, Arkansas Children's will not discharge or in any other manner discriminate against employees or applicants because they have inquired about, discussed, or disclosed their own pay or the pay of another employee or applicant.