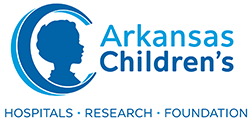 Job Information
Arkansas children's

RN - ZB

in

Springdale

,

Arkansas
Work Shift:
Please see job description for details.
Time Type:
Part time
Department:
CC095905 Specialty Clinics
Summary:
Provides a competent level of nursing practice to autonomously provide safe and effective patient and family centered care for patients and families. Uses knowledge, skill, and experience to analyze, think critically, plan, prioritize, and organize care, make appropriate clinical judgments and efficiently manage routine and unexpected clinical situations
Required Education:
Associate Degree Nursing
Recommended Education:
Bachelor's Degree Nursing
Required Work Experience:
Nursing - 1 year of experience
Recommended Work Experience:
Required Certifications:
Recommended Certifications:
Description
Demonstrates a competent level of understanding and application of the AC Model of Patient and Family-Centered care. Care is complete and addresses physical, psychosocial, and educational needs of the patient and family.2. Consistently provides safe and effective nursing care at a competent level. Practice is in accordance with policies and procedures, professional practice standards, state Practice Act/Rules and Regulations. Demonstrates competent technical and procedural nursing skills. Communicates and collaborates by meaningful clinical documentation and complete hand-offs and participation in rounds and team meeting to assure continuity of care and to achieve desired patient outcomes.3. Competently assess patients and provide developmentally appropriate and culturally sensitive care. Anticipates and incorporates appropriate diversional, play, or recreational activities.

Analyzes information to identify problems and outcomes, evaluates variations and patterns in patient/family data and recognizes implications to care. Develops, maintains, and applies the plan of care in collaboration with the patient, family, and interdisciplinary team, members. Identifies and competently and promptly responds to changes in patient condition.

Provides individualized patient and family education at a competent levels. Competently assesses patient and family learning needs and developing appropriate education plans. Consistently documents all patient and family education activities and facilitates comprehensive interdisciplinary teaching.

Advances evidence-based nursing practice using best available evidence, patient's and family's preferences and values, and team's clinical expertise at a competent level. Able to successfully search for and apply evidence to guide clinical practice.

Exemplifies and supports the AC Professional Practice Model. Evaluates own performance to identify areas of strength and needs for professional development. Provides input for peer evaluations.

Participates in interdisciplinary shared decision making activities.

Actively participates in the improvement of patient care, nursing practice and the work environment by identifying and providing feedback on areas of improvement, evaluating and implementing new equipment, products and technology,

Accountable for the quality of patient care by initiating advocacy actions for patients, families and AC team as needed.

Participates in councils, committees, taskforces and hospital initiatives, on-boarding, recruitment, and retention activities. Successfully guides individuals, groups and activities to achieve patient goals and positive outcomes. Participates in community activities which promote health and wellness.

Competently mentors, coaches, precepts, and teaches healthcare professionals and students.

Completes other duties as assigned.
Children are at the center of everything we do. Arkansas Children's (https://www.archildrens.org/contentpage.aspx?nd=919) is the only hospital system in the state solely dedicated to caring for children, which allows our organization to uniquely shape the landscape of pediatric care in Arkansas.
As Champions for Children, Arkansas Children's Hospital has joined the elite 6 percent of hospitals in the world that have Magnet Status (http://www.archildrens.org/contentpage.aspx?nd=2489) . Magnet recognition from the American Nurses Credentialing Center (ANCC) is the most prestigious distinction a healthcare organization can receive for nursing excellence and quality patient outcomes.
Arkansas Children's is driven by four core values: safety, teamwork, compassion and excellence. These values inform every decision and every action, from the aggressive pursuit of zero hospital infections to treating each family with dignity, kindness and concern. These core values fundamentally guide our work at Arkansas Children's.
For more than a century, Arkansas Children's has continuously evolved to meet the unique needs of the children of Arkansas and beyond. Today, Arkansas Children's is more than just a hospital treating sick kids – our services include two hospitals, a pediatric research institute, a foundation, clinics, education and outreach, all with an unyielding commitment to making children better today and healthier tomorrow.
Arkansas Children's reaches more children in more ways where they live, learn and play. Our system includes a 336-bed hospital in Little Rock with the state's only pediatric Level 1 Trauma Center, burn center, Level 4 neonatal intensive care and pediatric intensive care, and research institute as well as a nationally-recognized transport service. We are nationally ranked by U.S. News World Report (https://www.archildrens.org/health-and-wellness/news/news-story?news=123) in four specialties (2017-18): Pediatric Cardiology & Heart Surgery, ranked No. 37; Neonatology, No. 38; Pediatric Pulmonology, ranked No. 47; and Pediatric Urology, ranked No. 48. A sister campus, Arkansas Children's Northwest (http://www.archildrens.org/contentpage.aspx?nd=3691) , opened in February 2018, bringing 233,613 square feet of inpatient beds, emergency care, clinic rooms and diagnostic services to children in that corner of the state.
Arkansas Children's provides equal employment opportunity to all persons without regard to age, race, color, religion, national origin or citizenship status, disability, military status, sexual orientation, gender identity or expression, pregnancy or any other category protected by federal, state and local laws. Further, Arkansas Children's will not discharge or in any other manner discriminate against employees or applicants because they have inquired about, discussed, or disclosed their own pay or the pay of another employee or applicant.